When a consumer products firm starts looking into contract electronics manufacturing, chances are, they're doing it because they have to. They want to produce electronics and simply lack adequate facilities to do their own assembly in-house, so the choice to contract the work out is simple. The costs of establishing their own assembly facility would just be too great to justify.
However, if you're in a similar situation and considering hiring contract electronics manufacturing yourself, you should know that the benefits go well beyond a simple matter of finding adequate facilities. If you pick the right contract manufacturer, the benefits will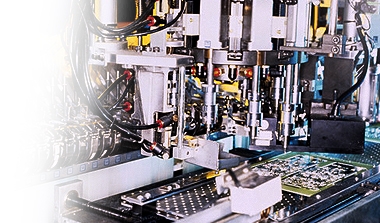 continue throughout the production process and beyond to provide optimal ROI on your investment.
The Other Benefits of Contract Electronics Manufacturing
I. Better Quality
The world of electronics manufacturing has become extremely specialized in the last twenty years. Dedicated electronics assembly factories are now expected to adhere to multiple international standards such as the ISO series of certifications. However, hiring a company that meets these high standards mean better end products for you.
II. Happier Customers
The most immediate effect of these higher manufacturing standards is you putting a better product on the market. First of all, of course, this can lead to substantial savings on your post-sale support costs.
However, maintaining quality is becoming increasingly vital in a world where customers can research you anytime, anywhere maintaining your reputation is essential for your brand-building. Companies who produce substandard electronics can be "outed" for this with a single popular Tweet or Facebook post and find their wares relegated to "discount" electronics dealers.
III. Confidence in Your Engineering
Engineering presents new problems in a world of contract electronics manufacturing and sub-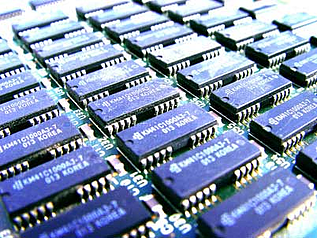 component assembly. If you don't know the provenance of the components you use, how do you know they're authentic? If you can't trust your components, then your engineering becomes doubly difficult. If a product fails, was it due to poor design or substandard components?
If you select a contract PCB assembly service with guaranteed supply chain management, this ceases to be a significant concern. If you trust what goes into your products, you can trust what ends up in the hands of your customers.
IV. Get the Help You Need
Let's say your electronic engineers have a good idea, but they can't quite get it together into a workable prototype. That's no reason to abandon the concept and the R&D dollars that went into it! Many outsourced electronics manufacturers also offer design services with top-tier designers who can often improve on your ideas before they go into manufacturing.
Testing and prototyping services are also often available, so that along every step of the manufacturing process, you'll be able to guarantee you're crafting the best products possible.
The American Advantage
Finally, the last benefit to hiring a contract electronics assembly firm is also the newest: reshoring in America. As transportation costs rise alongside the cost of living in Asia, many enterprises are now rethinking the logic behind moving manufacturing overseas. The lower initial manufacturing costs are now being swallowed by transportation and QA needs.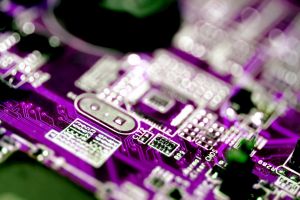 Combine this with the continuing view among Americans that overseas manufacturing is of lower quality, and the argument to keep your manufacturing in the US becomes even more compelling from a PR standpoint.
Plus, of course, there's always Henry Ford's logic: employing more Americans means having more Americans as customers for your products.
In the realm of electronics manufacturing, there are few good arguments left againstutilizing an outside manufacturing contractor. Unless you have both the facilities and the expertise on-site, outsourcing brings you better products, usually at a lower cost as well.
If you have any questions about your options in contract electronics manufacturing, or the benefits of keeping your production, please contact us and we'll be glad to address your concerns.