These days, everyone is talking about the benefits of reshoring. This new whitepaper is just the latest major release talking about why you should consider moving your PC board assembly and other electronics manufacturing needs back to the United States. Much of the ground it covers is similar to discussions we've had in past blogs. However, some of the longer-term implications they find are even more worrisome:
Over 1.5 million US jobs lost

The US losing its command of the best tech minds

Significant national security worries due to high-tech designs getting into the wrong hands

Poor long-term prospects for US manufacturing in general
It's easy for a company to look at these sorts of issues and say, "Hey, it's not my problem." But, honestly, if you have any intention of selling products in the US, it is. America is still among the biggest consumer based in the world. Fundamentally, putting more money into the hands of US consumers with jobs is helping anyone who sells products here.
Between the rising costs of overseas manufacturing, the "big picture" harm being done to the US, and the increasing perception among the public that foreign-manufactured electronics are of poor quality, it's looking like time to consider relocating your PC board assembly services.
Looking at the Big Picture
So, right now, if you're still doing PC board repair and assembly overseas, you're probably still seeing a good return on that investment. No one's currently saying that on-shore US manufacturing is less expensive, at least not in the short term. If all your company wants is to produce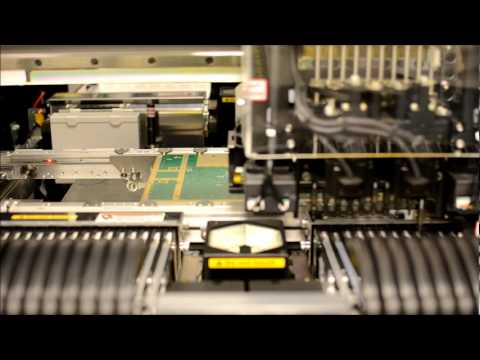 electronics at the lowest possible rates, China is still cheaper.
However, that's changing. Increasing numbers of companies are finding that the travel distances, long manufacturing pipelines, and local quality concerns are all adding up to make offshoring more costly in the long term than it would initially appear.
With one-third of major manufacturers considering reshoring and some, such as Google, openly embracing the movement, we're far from the only group advocating for this move. For forward-looking companies who are concerned with the true total cost of ownership, it may be the next step.
Finding the Right On-Shore PC Board Assembly Manufacturer
With reshoring as a new initiative, there are plenty of new manufacturers setting up shop trying to lure in jobs from overseas plants. How do you find a contract manufacturer who meets your needs? Here are a few tips:
A local investment. A lot of manufacturers abandoned the US to move overseas. However, some of us have been here the whole time. A shop that's been sourcing equipment and staying current in US manufacturing is one who's positioned to be well ahead of the curve today. You shouldn't have to wait for your onshore shop to catch up to your needs.

A commitment to quality. You can't get away with producing low-quality products these days, if you want to maintain your reputation. Poor products are immediately lambasted online, and increasing numbers of consumers are looking up your products on their smartphones even as they stand in your store. Pick a manufacturer with solid referrals and case studies behind them. They are the PC board assemblers who can back up their marketing claims.

Look for standards compliance. There are a wide number of internationally-recognized private and government-backed certifications that help guarantee a good manufacturing process. Finding a manufacturer with plenty of standards certifications in your area of business will help ensure you find a quality shop.
Reshore To Move Forward
The math here isn't hard to see. You need higher-quality products and a wider market base to sell them. The US has some of the greatest technical minds in the world, and a need for jobs. Now that the cost of living in Asia is skyrocketing, these two proverbial birds can be killed with one stone.

As we see it, good reasons to stay overseas are quickly vanishing.