Does your electronics contractor have your back?
There are plenty of outsource electronics firms in this world who will be happy to produce whatever gadgets you want and can do a competent job at this. However, at this point you are responsible for selling a product that was, fundamentally, created by someone else.
If you're using a lower-cost outsourced electronic contract manufacturer, there are a lot of variables you may
not know about unless you went to the expense of having a full-time on-site minder. (And even then, you'll never know if you have all the intel.) Are they actually producing it to spec? Are they using quality components? Are they properly testing built units to ensure high QC standards?
And, most importantly: If a defect appears, will they stand by what they made?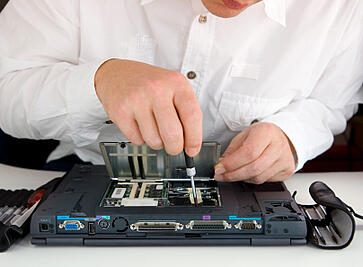 Or will they simply shrug, sheltered by the vagaries of international law, leaving you holding the bag?
Electronics Repair Services Keep Your Contractors Honest
This situation shows yet another reason that using the lowest bidder for your contract electronics manufacturing is rarely a good long-term decision. Hiring a high-quality US-based manufacturer with a commitment to providing after-sale and other electronics repair services will pay off in the long run.
Many of the best electronics assembly firms also include a number of post-sale fulfillment services including:
• Failure testing
• Direct customer repair services
• Component-level diagnostics and troubleshooting
• Per-component replacements rather than full unit replacements
If you think about it, it makes sense that a lot of the less-expensive manufacturers don't offer these services. If they're making their products at a cut rate, they're not going to profit on having to service them after the fact.
Basically, if you hire a firm that doesn't offer fulfillment services and electronics repair services, you're opening yourself up be harmed by their lack of care.
Great Fulfillment Services Need Great Foundations
Not every electronics manufacturing firm can afford to provide these sorts of services. Being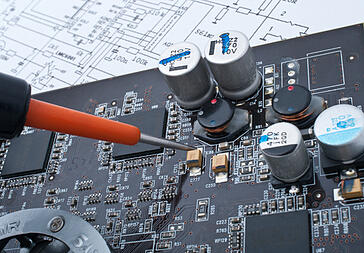 able to stand by your product after it's manufactured requires you to honestly believe in all of the processes that led up to its creation. By hiring a company with great electronics repair service options, you're also getting a company that:
• Understands proper supply chain management.
• Guarantees only authentic components are used in their builds.
• Utilizes rigorous design and pre-production testing protocols.
• Has the financial stability needed to be trusted with large jobs.
• Believes in the importance of quality over quantity in electronics production.
• Employs friendly employees who are able to interact with customers on your behalf.
In short, finding an electronics contractor who offers robust electronics repair services means you've found one who honestly believes in their services and has an investment in producing the best electronics possible.
Go For The Greatest Reward
Don't allow your electronics manufacturing to be sabotaged by penny-pinching. Consumers around the world are aware of, and on the watch for, low-quality foreign electronics and they are increasingly rejecting them when other options are available. Poor customer service experiences and unreliable designs will only add to the after-sale costs of using a cheap manufacturer.
You don't need to go offshore to find manufacturing that suits your needs, and you don't have to pay bottom-dollar to make a profit in the long run. As always, there is no surer path to business success than to produce a good product that's backed up by quality support and electronics repair service options.