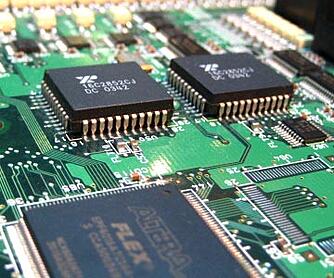 It's really easy for a consumer to pick up a new iPhone or Nexus handheld and just take it for granted. Electronics these days are incredibly small and compact, and most people don't even think about just how much work goes into bringing a piece of modern electronics to market.
In some ways, PCB assembly manufacturers are the unsung heroes of the modern electronics revolution. We wouldn't be able to have all these multifunctional (and fun!) devices in our pockets if not for a lot of manufacturers putting a lot of work into the back end to ensure the product that's brought to market is safe, affordable, and working to specifications.
However, not all electronics assembly manufacturers are created equal. Some, including most of the outsourced firms you hear about in Asia and India, are very "hands off" in their approach. You hand them a design, they produce it, and that's it. However, it's also entirely possible to find a manufacturer who works with you as a partner, guiding you through the process and helping you create the best product possible.
PCB Assembly Manufacturers Help You Through The Big Job Of Making Small Devices
Before Manufacturing
Any electronic device begins life as a set of schematics that form the blueprint for the design. Chances are, if you're looking to introduce a new product, you have a team doing just that. However, every design can be refined and improved upon.
PCB assembly manufacturers who offers prototyping and design services can get you off on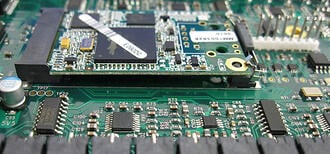 the right track before you even start thinking about the manufacturing itself. By creating a few prototypes, testing them, and revising the underlying design, you'll be able to create a much more solid product.
Further, by going through this process early on, you may be able to streamline the manufacturing process itself. Designs can often be simplified to use fewer components, making them cheaper and more reliable. Alternate sourcing for parts can often provide great cost benefits, although often at the expense of time, but those are tradeoffs an experienced manufacturer can talk you through.
The real fun begins when the design is locked and it's time to manufacture. However, there are still plenty of issues to concern yourself with:
How many variations on the design do you need? Can your assembly manufacturers provide all the different product lines you want to bring to market?

Will you only need the components assembled, or do you need full systems assembly?

How reliable is their supply chain management? Can they guarantee 100% authentic components?

Are they testing the finished products as they come off the line to ensure compliance?

How familiar are they with your core market segment?
While you certainly can take a hands-off approach, these are all matters that are best dealt with in partnership with your manufacturing services. They can keep you in the loop throughout the production process and ensure you always have control over what's happening with your product.
You can't get that from just every firm.
Post-Sale Support
Often - especially if you use a US-based manufacturer - you can even receive post-sale fulfillment services at part of the bargain. Rather than having to live with whatever your offshore manufacturer comes up with, a quality electronics assembly firm will take responsibility for their own work. From documentation, to technical support, to direct repairs and shipping, the right electronics manufacturer can take a lot of the weight off your shoulders.
Large Plans For Small Gizmos
It's a big job, making small devices, but with the right partner, you can be ready to bring your next product to market as smoothly as possible. When searching for PCB assembly manufacturers, consider carefully how much involvement they'll have and how you can ensure you bring the best possible product to store shelves.