Anyone involved in either the manufacturing or bulk purchasing of electronic components knows just how important quality assurance is. With counterfeit parts becoming an increasing concern, it's more important than ever that an electronic manufacturing company is able to guarantee its products are legitimate and produced according to the highest standards.
Counterfeit or otherwise poorly-produced components, in the supply chain represent a major issue for any electronics manufacturing company. Unreliable parts lead to unreliable products, which creates costly waste and damages customer goodwill. In a world where anyone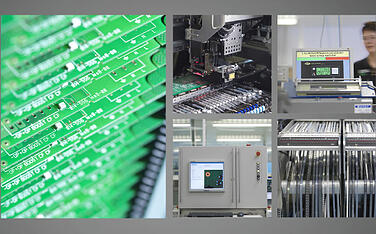 with a smartphone can write a negative review of your product at any time, quality control is becoming an increasing concern in public relations.
However, these substandard components also disrupt the design process itself; discovering whether a product failed due to poor engineering or because of shoddy parts can become an expensive undertaking that delays products and creates uncertainty within an electronics manufacturing company. If a product goes wrong, you need to be able to quickly identify why and correct for it
So, given the importance of quality control, it's with great pride that Zentech, a Maryland-based electronics manufacturing company, announces the achievement of the AS9100C, which covers Requirements for Aviation, Space and Defense Organizations in Quality Management Systems.
In brief, Zentech is now certified as a reliable supplier to defense and aerospace organizations worldwide, opening up entirely new markets and potential for expansion.
This follows close behind Zentech's achievement of the ISO 13485:2003 standard for quality control in medical devices, along with Zentech's numerous other standards and capabilities. This demonstrates Zentech's dedication to providing the highest-possible quality components to as many different market groups as possible.
Why does this matter to you? It matters because Zentech seeks to demonstrate that there is far more to the TCO of product manufacturing than the base manufacturing costs. It's easy for an accountant to decide to go with the lowest bidder for the sake of keeping immediate costs down. But, such a move is increasingly being seen as an unnecessary risk in a global market being besieged with substandard electronics.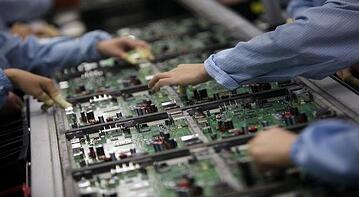 Using higher-quality components in your electronics at all stages of your manufacturing process will:
Reduce your post-sale support costs.

Free up space within your inventory by reducing the need for replacement parts.

Allow your engineers to focus on engineering, rather than testing for deficiencies in their components.

Produce a more reliable, attractive product.

Increase goodwill and loyalty among your customers.

Allow you to command a higher price point, justified through greater reliability.
With manufacturing of electronic components increasing being re-shored back to America, it appears that companies are coming to realize that cheaper truly is not always better.
By continuing to seek out and achieve more quality standards in more industries, Zentech hopes to demonstrate these principles. Well-designed, reliable components are worth more to an contract manufacturing company than any number of cheap, disposable parts.
Hopefully, this signals a shift in the winds within the electronics industry. Either way, Zentech is committed to providing the highest-quality components.
Do you believe the trend is moving back towards quality over low costs?