If you're in any way involved in overseas manufacturing, you're probably aware of the ongoing troubles that mega-manufacturer Foxconn has been having in the past year.
If you missed it on the news, Thailand-based Foxconn is one of the biggest outsourced manufacturing services, providing electronics assembly for a vast array of major companies including Apple, Sony, Nintendo, Microsoft, and Amazon. They are best known for their Chinese factories, which are also the source of most of their recent trouble.
A long series of riots and suicides on the part of workers at Foxconn factories have brought a lot of negative attention to the business of overseas manufacturing services. There has been some dispute over the factuality of the charges laid against them, although the most common complaints - overwork, pay discrimination, and dangerous working conditions - have been largely substantiated.
Overseas Manufacturing: More Costly Than You Think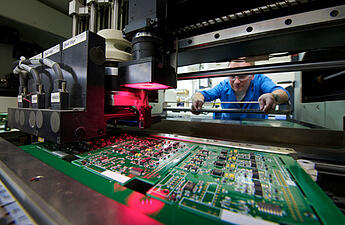 This has come back into the public light again most recently with a court hearing in China, over the issue of a man who became almost entirely disabled due to an accident in a Foxconn plant, once again raising the issue of what the human cost of overseas manufacturing services really is.
Furthermore, the cost of living in China is rising precipitously, to the point it's no cheaper to live in an industrialized Chinese city than it is to live in the west. Accordingly, business investments are dropping. According to this report, "Over 80% of American businesses in China say rising labor costs have affected their operations, according to AmCham China's Business Climate Survey."
So, when you're looking at the costs of offshore Asian manufacturing, this is what you're looking at:
A steadily-growing cost of living that's harming China's ability to compete for inexpensive manufacturing services,

A proven record of dangerous conditions in Chinese factories, leading to injuries and death,

Higher transportation costs getting materials in and out of the country,

And a Western public which is becoming increasingly critical of these practices, for both pragmatic and moral reasons.
When you add it all up, manufacturing your products overseas starts looking a lot more
costly indeed.
The Reshoring Resurgence
So what are businesses doing in response to these changing factory conditions in China and elsewhere in Asia? Well, some are looking for even cheaper areas, such as in Africa, but this brings with it substantial new problems. Outside of South Africa and a few other small zones, Africa lacks the infrastructure - such as electricity, roads, and Internet connections - to handle major manufacturing projects. Also, continuing political unrest in sub-Saharan Africa provides a significant deterrent as well. Only areas are currently considered stable enough to be viable as long-term manufacturing bases.
The other option is to bring your manufacturing services back home to the USA, in what is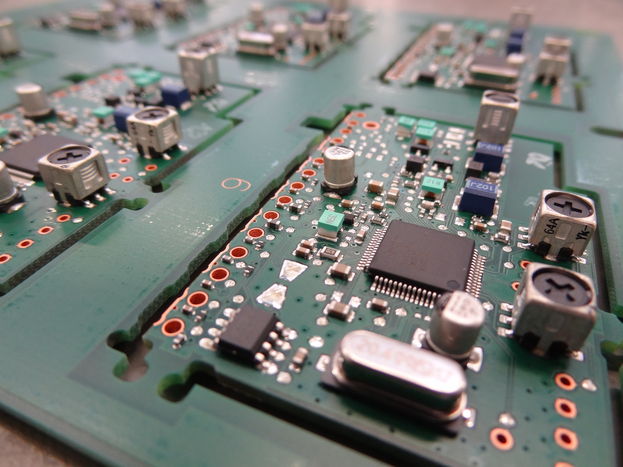 being described as "reshoring."
It's no secret that America's electronics manufacturing services industry has suffered in the last twenty years, with businesses moving their operations overseas. Well, putting it bluntly, this tactic has worked so well that now China is too expensive to work in and the US has again become an attractive home for manufacturing services.
Reshoring your manufacturing services carries several significant benefits as well:
Far cheaper transportation costs.

Easier oversight of the manufacturing process.

No language barrier to contend with.

No significant time zone-related difficulties. (No more 3 AM conference calls!)

Better PR among consumers who disapprove of offshoring.

Helping to rebuild the US economy, creating new American consumers.

A large base of unemployed and underemployed workers to staff your factories, generally with existing US work experience.

Better, more reliable manufacturing services.
Reshoring has become so attractive that Google has recently begun manufacturing part of its Nexus product line right in California. It's a bold move, but it's been paying off with positive PR and strong sales that are well beyond their forecasts.
So... is it time to reshore your manufacturing services?