Partnering with the right Contract Electronics Manufacturer is crucial to maximize the benefits of a great design. Structuring the prototype or coming up with a winning design is just the beginning of a long journey.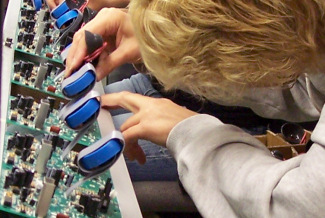 The manufacturing of your design requires commitment. A poorly manufactured product can be the downfall of a potentially powerful design. The contract electronics manufacturer you choose more or less decides the fate of your design and your product. It is essential that you make this choice with care.
You will find multiples of contract electronics manufacturer eager to offer their services to you. Be careful not to sign up with the first manufacturer who gives you the most cost effective deal. For your design to taste success in the competitive markets, you need more than just a service provider. You need a partner who understands the intricacies of your design and knows how to deliver your design most reliably. A good contract electronics manufacturer should also be able to provide you with advice and guidance as and when required.
Points To Remember While Hiring A Contract Electronics Manufacturer
Before engaging the services of a contract electronics manufacturer always check their credentials. What the past clients of a particular manufacturer have to say about their services and deliverables can help you take the right decision. Take advantage of other's experiences.

The Number Of Engineers - Check the number of individuals that a manufacturer has been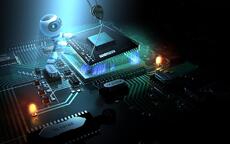 dedicated to in prior projects. Good credentials from past customers should be able to give you a fair idea of how big the manufacturing unit is. You can always question your contract manufacturing company about the kind of resources he is willing to dedicate to your product
The Track Record - Check the track record of the contract electronics manufacturer you are interested in. Make a study of the number of new launches they have done and compare it with the time they have taken to churn out the launches. A manufacturer who has a good track record of launching new products is bound to have credentials to verify their service.

Efficient Services - A good contract electronics manufacturer is well equipped with efficient new product introduction services, procurement facilities and configuration management. Check for client complaints against manufacturers for deficiencies in their services. An efficient manufacturer keeps his services updated and is ready to provide good services.

Volume Manufacturing - Depending on the demands of your design, do a pre-check on whether or not the contract electronics manufacturer can handle the manufacturing of higher volumes.

Software Designing Capabilities - The manufacturer you wish to partner with should have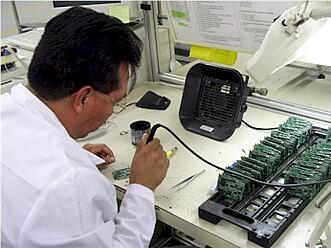 good credentials to verify the software capabilities. They should have the necessary equipment to test design fixtures and introduce successful products into the market.

Counsel - Credentials of past clients should be able to help you decide whether the particular contract electronics manufacturer can provide guidance to direct your design towards becoming a successful product. They should have a sound design qualification which will assist you in making immediate and necessary changes in your design as and when the situation demands.

Approvals and Certifications - A contract electronics manufacturer should be able to partner with you and your design through the entire life cycle. Check for credentials which tell you whether or not the manufacturer you are interested in can obtain relevant approvals and certifications for your product
A little caution and some background check can go a long way in ensuring that the design you have come up with sees the light of the launch it deserves.