Why SMT?
Compact size and ability to get mounted on both sides of printed circuit boards have helped surface mounted technology (SMT) emerge as the preferred option in electronics and appliances. The SMT components occupy lesser space and a single component can perform multiple tasks. The advantages SMT has can be easily seen in both design and manufacturing. SMT production has added efficiency to many processes, which before this technology were much more difficult to carry out.
SMT production has many benefits that have driven engineers and technicians to use this in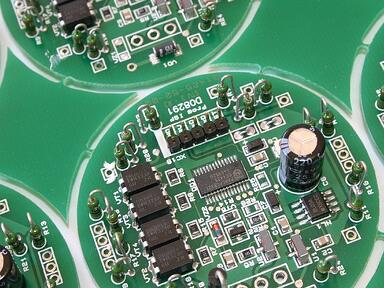 more and more devices. Just a few of these benefits are
Reduced board cost

The manufacturing is faster and more efficient

The cost of material handling is lowered

The board size gets reduced significantly

The number of holes that are to be drilled in the board are very few.

The components used in SMT reduce the conductor inductance and parasitic lead while adding to the resistance and capacitance.

The overall cost of production is lowered and the efficiency is increased

This new assembly technology has provided a competitive advantage to manufacturers

The yield by this method is higher

The pitch layouts are finer

The boards boast mixed technology with multi-layer circuitry

Achieving improved electrical performance seems easier that is offered due to high frequency and higher operating speed.
When To Opt For SMT In Production
Most products in the current time are being manufactured using surface mounted technology. There has been a drastic improvement in the supplier infrastructure and skilled buyers number. But, the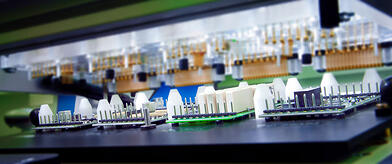 criteria's which best depict the use of SMT production methods are:
When the products to be manufactured are small in size

When the products can accommodate large amounts of memory

When final product needs to be sleek and light

When a product must function at high speed and frequencies

When the production is for large quantities and uses automated technology

When a product must transmit very little or no noise

When product can accommodate many large, high lead count complex ICs
SMT production: Myth Vs reality
SMT is an important method to improve the efficiency of many processes. The success of the process using SMT is based on both machines and human involvement. The operator for example must be familiar with the equipment that can help in enhancing product efficiency. Undertaking regular inspections and maintenance is vital to ensure full efficacy. Most companies think that the task is very arduous and thus prefer keeping away from SMT. But, if handled by a team of experienced professionals, benefits this can unveil in the long run are great to enjoy efficiency and cost effectiveness.
LED component assembly benefits from SMT production
LED technology has recently seen a rapid growth and has offered manufacturing and electronics industry a viable option. LEDs have overtaken the conventional bulbs almost completely and the greatest benefits associated are the smaller size and lower power consumption. The SMT production method helps in placing multiple components on the circuit boards at one time, which has led to a significant increase in the production rate while decreasing the labour cost thus adding efficiency to LED component manufacturing. Also, this is a "green technology". SMT industries are now improving to become part of the LED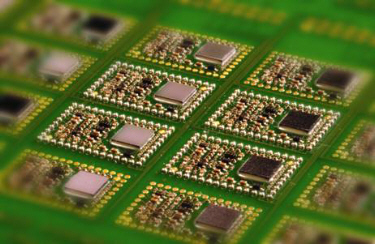 component assembly industry, to enjoy mutual advantage, as the potential applications for both LED and SMT are endless.
Future of SMT
SMT is evolving and all the components needed to carry out SMT production are evolving as well.. New components and technology is being developed, but the future seems very bright and has great potential.
Zentech offers a range of manufacturing solutions to clients while specializing in complex processes that require high reliability. The Company has a team of professionals who are well versed about the latest methods of production including SMT.
The higher technical competency and ease of business that Zentech offers, has helped it emerge as a leader in the USA.