Getting electronic devices repaired is an activity that cannot be overlooked
Electronic devices are a must at every home today and our life revolves around these as they add luxury and comfort to our everyday tasks. There are many electronic devices that we have installed at home or office to accomplish many daily chores with ease. The industries that deal with electronic equipment manufacturing is getting costlier everyday and buying a new equipment when something goes wrong with the old one is not possible every time. Just to cover up this cost for consumers, the electronic repair services providers, are now emerging in increasing counts. So, instead of throwing away that damaged or broken down electronic device you can now get it repaired with services that will make it perform with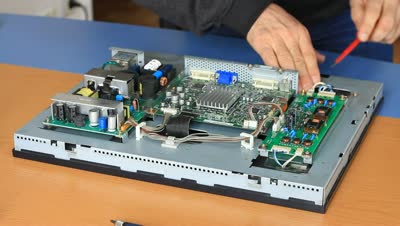 efficiency and make it as good as new again.
Electronic repair services can help in fixing or improving broken electronic devices
Today everything around us seems to be running on electricity. An average household has 85% electronic machines and an average person spends 90% time of his day using these machines. No matter how careful you are in using these devices, wear and tear is inevitable, and regular maintenance is needed to fix or repair whatever's broken. Just to take care of these issues today several vendors offering electronic repair services are mushrooming. They also offer home service, which means you will not need to carry broken devices to their shop, but instead an expert will come to your home or office to fix the same.
There are different vendors that offer different kinds of electronic repair services
Consumer electronics repair services: These repair shops specialize in repairing gadgets or appliances that are used mostly at homes or offices. These include the most common devices we use for entertainment, in the kitchen and also the computers and laptops used for work.

Specialty repair shops: These are shops that deal with repairing a particular kind of gadget. For example TV repair shops, kitchen appliances repair shops and more like these.

Industrial electronic repair services: These vendors specialize in repairing equipments that are used in manufacturing in industries and factories. The work area also includes hospitals, banks, commercial organizations, industries and more where the repair is required in bulk. The repair services include power supplies, circuitry boards, monitors, video recording systems, telecommunication systems and others that are specific to industries.
The many benefits you have access to include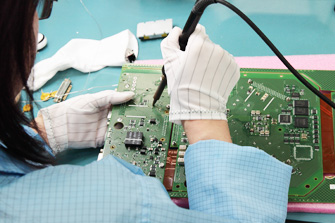 Fair repair which can help you get back the lost functionality of any electronic gadget and device

Quality service that is reliable and can help you get the repaired components or devices delivered right till your doorstep in the minimum time frame

The services in total are fast, reliable and cost effective loaded with accuracy
Finding vendors who can offer electronic repair services is easy
Today vendors make use of technologically sound equipments and tools while undertaking the repairing task. The process is accomplished with equipments that have the best IC, resistance, frequency, capacitance, voltage that is actually needed. Finding vendors who specialize in repairing or improving all types of devices and gadgets whether broken or at fault, is not very tough. Whether looking for a service provider who can repair, install or improve small printed circuit boards or large industrial devices, you can get it all done. Also, when seeking for someone who can repair electrochemical equipments, you can find vendors who utilize functional test methods that are employed when the manufacturing of the same is being undertaken.
Get the best electronic repair services with Zentech
Zentech Manufacturing Inc. is a leading contract engineering manufacturing company and engineering services provider. The company leads others by offering better services, reliable solutions, cost effective results that are adorned with experts who have high technical competency, which has helped them earn a distinct popularity in the US.