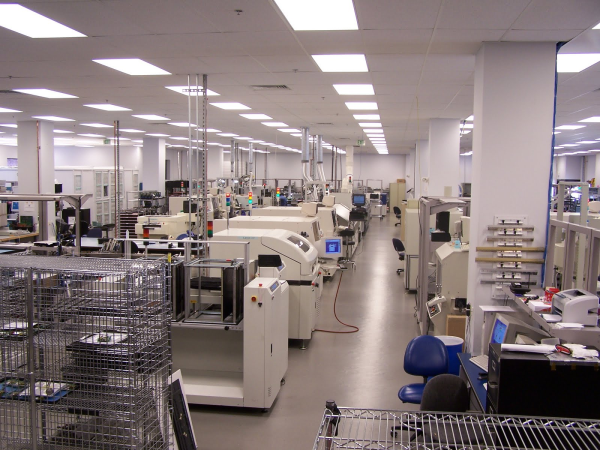 American manufacturing is finding itself in a much deserved media spotlight as more companies decide to set up shop for production here in the United States. After a couple of decades of steady job loss to offshoring, several companies, such as
Airbus which is building a plant
in Alabama, are deciding to produce here in the U.S.
But there's another trend taking place that's equally encouraging: reshoring. If you're not familiar with the term, reshoring refers to the trend of manufacturers bringing production back to North America after offshoring to a low-cost labor country such as China. For proponents of domestic manufacturing, this is great news. But the question remains, how can we propel this trend forward?
What's Driving the Reshoring Trend?
Before we can understand how to encourage more companies to come back to the U.S., we have to understand the factors that are driving this trend. While the exact reasons that companies decide to come back are varied, there are a few popularly cited reasons. Most of these reasons corrode the value of low-cost labor:
Chinese labor costs are expected to rise at a rate of 13 percent per year through 2015;
The cost of shipping products around the world is dramatically increasing;
Distance is making it difficult to design and collaborate on products; and,
It's increasingly difficult (and expensive) to protect intellectual property in China.
Beyond these reasons, bringing manufacturing back to the U.S. is also great for company image and generating good will in the community as companies can tout the fact that their product is "Made in America." So how can we keep the trend moving forward?
Three Ways to Continue the Reshoring Trend
At the moment, reshoring is by no means the dominant trend in the industry, but it could be--at least for
some industries
. The key issue for American manufacturing will be to not only understand what's causing companies to come back, but to understand how to continue the trend. According to Harry Moser of the
Reshoring Initiative
and Mitch Free, CEO of
MFG.com
, there are three main ways to propel this trend forward:
Create a more educated workforce that can fill skilled labor gaps and get Americans interested in manufacturing careers at all levels (e.g., assembly, engineering, management, etc.).
Use automated assembly processes to limit the labor input of production more extensively.
Help companies evaluate their true total cost of ownership (TCO) to help model the risks and costs of offshoring production.
Once we can tackle these issues, we'll have a shot at changing reshoring from a trickle to a trend. What do you think it will take to keep domestic manufacturing moving forward? Stop by my
site
, Software Advice, to leave me a comment and let me know your thoughts at:
What Can be 'Made in the USA'
?