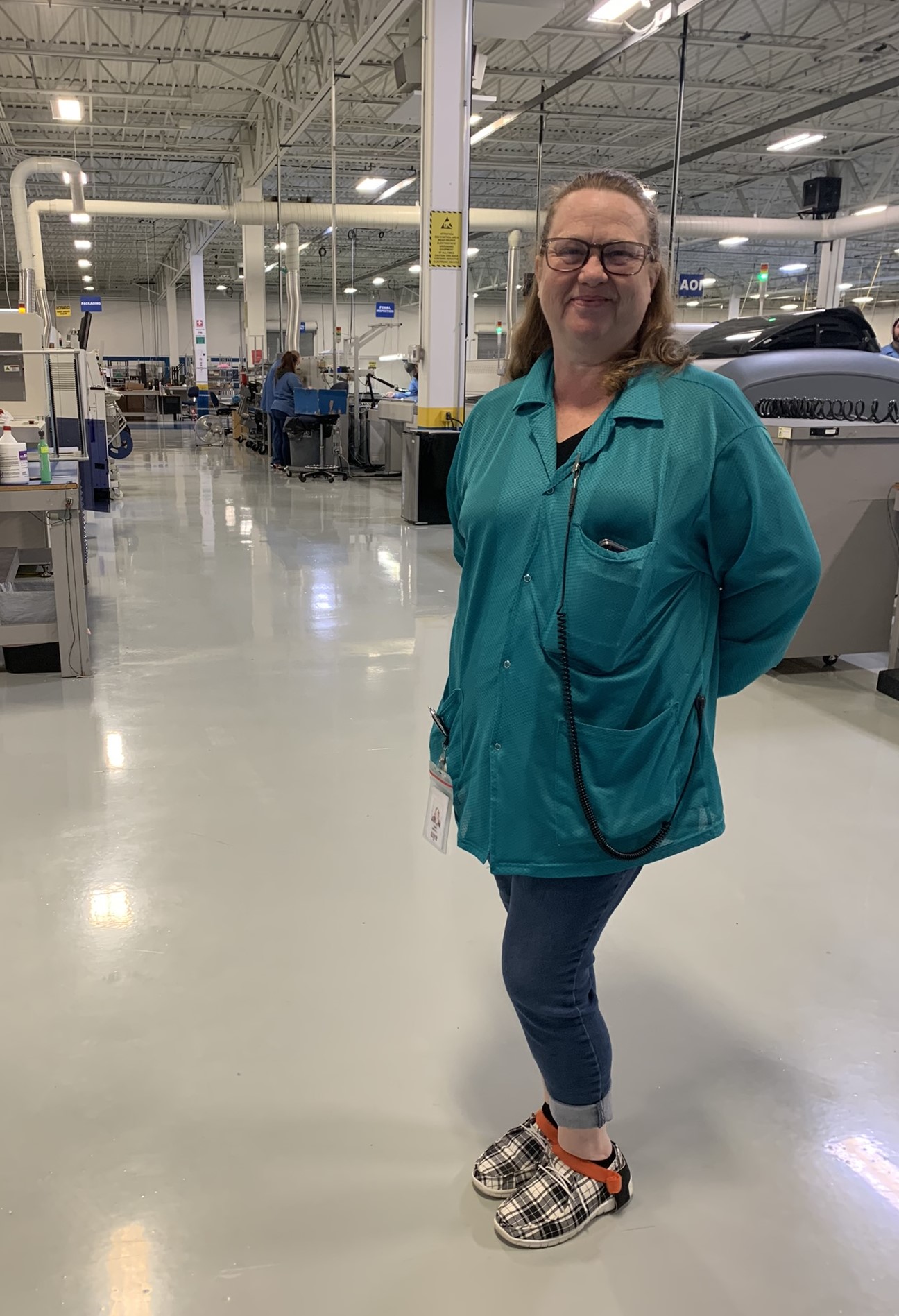 This blog series intends to shatter some "manufacturing myths". Sometimes there is a perception of manufacturing being dirty, dead-end, unskilled, monotonous and boring.The reality is, it's bright, clean, fulfilling, hi-tech, versatile and rewarding!
I had the privilege of interviewing some Zentech employees - a way of humanizing the manufacturing industry to demonstrate why you may want to consider a manufacturing career.
Cyndi - Scheduling Manager, Zentech Bloomington
Stephanie: How long have you been working at Zentech?
Cyndi: I started 12 years ago as an SMT Operator.
Stephanie: What else have you been doing here?
Cyndi: I became the Lead of SMT and then eventually the supervisor and I was asked to help out with scheduling. Eventually they offered me the scheduling position.
Stephanie: Were you working in manufacturing before?
Cyndi: I was, but the place I worked for closed in 2008. At that point, I went back to school and got a degree to be a paralegal, actually. But I decided I didn't like being behind a desk!
I enjoy manufacturing, I enjoy being able to see what I accomplished at the end of the day, physically making something.