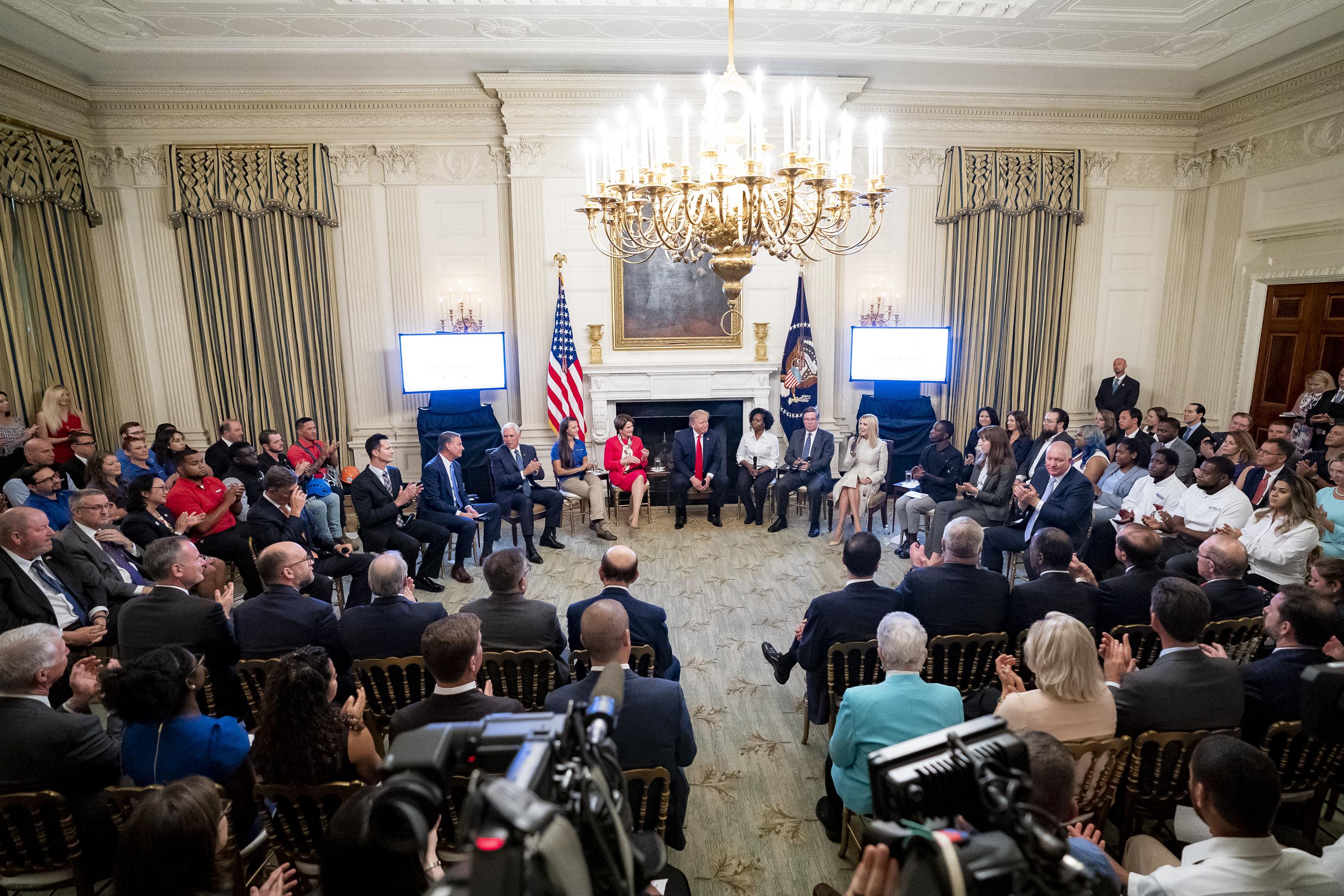 The Trump administration is praising IPC – Association Connecting Electronics Industries® and several of its member companies for their efforts to expand the skilled workforce.
On July 25, an IPC group took part in a White House event marking the first anniversary of President Trump's Executive Order to develop a national strategy to expand the skilled workforce. The event took stock of the progress made under that executive order and the related Pledge to America's Workers, which called on private sector companies to step up their workforce upskilling efforts.
IPC responded to the President's challenge by reviewing its education programs and seeking ways to grow and innovate. As a result, IPC last October joined in the pledge and made a commitment to create 1 million new skilled workforce opportunities over five years. Since then, IPC has made unprecedented, multi-million-dollar investments in its already-extensive educational programs, including trainings and valuable certifications for adult workers; new university chapters and electronics courses; new curricula and outreach aimed at students in middle and high school; and establishing the IPC Education Foundation, which prepares students for rewarding careers by supplying learning opportunities focused on electronics manufacturing and improving the perception of manufacturing as a stable and well-paid sector.