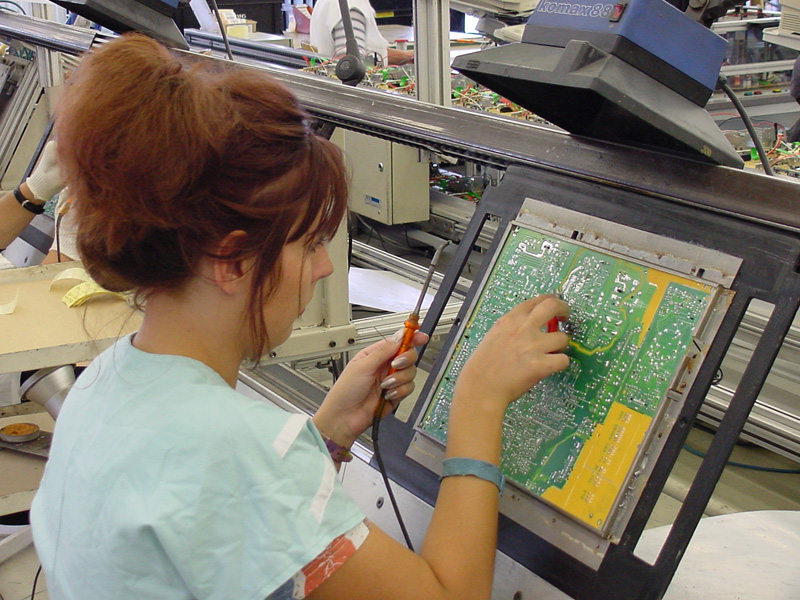 There's more than one way to mount components onto a PCB. Although through-hole methods have been most prevalent in the past, surface mounted technology (SMT) brings something new to the table. So how can you be sure how to go about completing your PCB design schematics? In order to help you make your decision, here's a quick guide to surface mounted technology, its advantages, its disadvantages, and when it should be considered for use.
What is Surface Mounted Technology (SMT)?

In SMT, components are placed directly onto the surface of a PCB in order to create what is known as a
surface mount devise
(SMD). Due to its efficiency and effectiveness, SMT has widely replaced through-hole technology
methods for constructing PCBs
, however, both methods can be utilized on the same PCB. This is because there are some components that are simply not suited to surface mounting. These components might include large transformers and heat-sinked power semiconductors. Generally speaking, SMT components are smaller in size than through-hole units as they have smaller leads or do not have any leads at all.
What are the Advantages of Surface Mounted Technology?

The primary advantage to SMT, of course, is size. Because today's electronics are expected to be more compact, there is an increase in demand for smaller units. SMT makes this possible. But despite the fact that these units are not as bulky as older devices, there is actually a much higher component density, as well as more connections per each component. This means that electronics can be more efficient and advanced than ever before, while still being as compact as possible. Fewer holes need to be drilled into the boards which leads to faster and more automated assembly processes, and the fact that components are able to be situated on either side of the circuit board simplifies things further. On top of this, there are many SMT parts and components that actually cost less than their through-hole counterparts. All of this results in a lower initial cost, less time required for setting up and production, reduced manufacture cost, and a more efficient use of time.
What are the Disadvantages of Surface Mounted Technology?

Unfortunately, there are no perfect or fool-proof manufacture processes, and SMT does have its drawbacks as well. As an example, SMT is not suited for any large, high-power/high-voltage parts. Because of this, SMT and through-hole construction may need to be combined for better results. Additionally, the small size of SMDs can create issues, in that the solder joint dimensions continue to grow smaller as advances are made toward ultra-fine pitch technology. Ultimately, this means that less solder is able to be used for each joint which can result in voiding, and integrity issues. The solder connections of SMDs are also capable of being damaged by plotting compounds as they go through thermal cycling. Lastly, SMT should not be used as the sole attachment method for any components that may be subject to ongoing mechanical stress, for instance, connectors that are utilized to interface with external devices which are often attached or detached.
When Should Surface Mounted Technology be Used?

Because of its many benefits, the majority of products manufactured at this time utilize surface mounted technology. Despite this, we have seen that SMT is not suitable in all cases. As a rule, SMT should be considered if:
Your products must be very small/compact
Your products must be able to accommodate large volumes of memory
Your final product needs to be sleek and light despite component density
Your product will need to be able to function at high speed/frequencies
You need to produce large quantities with automated technology
Your product should only transmit very little noise (if any at all)
Your product must be able to accommodate a great deal of large, high lead-count complex ICs