When a PC board fails or malfunctions, are you the type of business that decides to chuck it out and replace it, or do you take the opportunity to troubleshoot and repair? Although it's unfortunate, most smaller electronics businesses simply don't have the time or resources required to investigate PC board troubles, and the process of repairing system components can actually become more expensive than simply replacing it with a new one. It doesn't have to be this way, though. A growing number of operations are electing to work with contract manufacturers who offer stellar PCB repair services because it is extremely affordable and can actually help to lower your costs.
Here's how you can find PCB service repair
that is budget-friendly and can improve your business.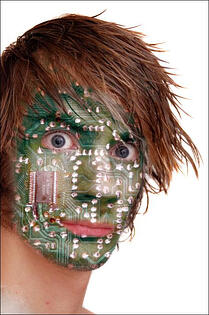 Choose an Honest Contract Manufacturer

When it comes to outsourcing the
design and manufacture of your electronic devices
, you will find no shortage of contractors who are ready and willing to take the job. Unfortunately, this same eagerness for your business does not always translate to fulfillment services like PCB repair. After the company has produced your gadgets, you become solely responsible for ensuring that it is up to par, functioning properly, and for handling any repairs that may need to be made. Unfortunately, because another company actually created and developed the product, you may not have the expertise required to address any faults or issues. On top of this, when you work with an outsourced firm, there are all sorts of unknown variables. You may be in the dark with regards to whether or not the devices were produced to spec, if high quality components were used, or if the units were properly tested. In order to avoid major problems like these, it is imperative that you take the time to do your research and select an honest and reputable manufacturer who will stand behind their product and see it through every step of its production.
But how will you know if your contract manufacturer is up to snuff? Here's a look at what you should expect from your manufacturer in terms of fulfillment and PCB repair services:
Thorough failure testing
Direct customer repair and return depot
Component-level diagnostics and troubleshooting
Per-component replacement as opposed to a full unit replacement
Quality Fulfillment and PCB Repair Services Yield Savings

The effort that you put into finding the best possible contract manufacturer will pay you back significantly. When your partner company is confident enough in its products to offer PCB repair services, you can rest assured that they will always make the greatest effort to build your products correctly the first time, following industry standards and utilizing high quality parts. This means that you can build up a better reputation with your clients, growing your consumer base, and bringing in more profit. In the event that something does go wrong with a PC board, your customers will be able to directly ship the product and have it quickly assessed by those who designed and constructed it for the underlying issue. Wherever possible, component level replacements and repairs will be made so that your company does not have to throw money down the drain on replacing the entire unit. Because the process of evaluating faults and repairing them will be so much quicker, you will keep your customers happier and save a great deal of money.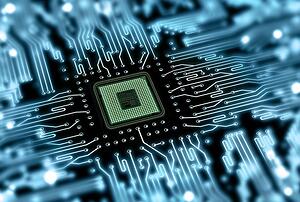 As an added benefit, PCB repair services contribute to a greener world, as the process encourages the recycling of parts. By making an effort to reduce your company's carbon footprint you can attract even more clients, as today's consumers appreciate those businesses who are environmentally responsible.
Although there may be some cases in which a
PC board is beyond repair
, your first thought shouldn't be to waste money on replacement. By contracting with a great contractor who offers PCB repair services, you can save money and improve your business.
Image #2 sourced from (www.panthermedia.net)