Putting a new product out in the world is a very exciting prospect, but building up a hype about a vision is not always easy. How can you get your customers excited about what you have to offer, when you don't actually have it on offer yet? This is where PCB prototype assembly comes into play. By transforming your ideas into something tangible, you can generate interest in your electronics as a means of testing your target audience for responsiveness to the product or taking pre-orders to fund the manufacture of a larger product supply. Whatever your reasons, developing a professional prototype will make a significant difference for your business. Here's a look at what you can expect when you work with a contract manufacturer to create your PCB prototype.

Enjoy Help Throughout the Design Process


In some instances, you may have a working concept of what it is that you want your device to be able to do, but you're "stuck" on actually putting those ideas into motion. In this case, you would be best served by hiring a contract manufacturer to help you come up with an efficient and effective design schematic. With a thorough knowledge of industry standards, your partner company will have the ability to streamline your thoughts into a plan for a cutting edge product that is sure to impress your client base. With a little help from professional engineers, you'll find that even better ideas might be brought to the table, taking you and your device to the next level.

Let the Professionals Bring Your Ideas to Life

Once the design phase has been completed, it is time to move into the PCB prototype assembly process. Whether you and your team were able to entirely develop the schematics for your product in-house, or you worked with your contract manufacturer to further develop your concepts, you will now have the opportunity to see those ideas brought to life in the form of a working prototype. Your contract manufacturer should have an extensive background in developing sensitive electronic devices, and utilize state-of-the-art machinery and equipment when doing so. The product should then be tested for functionality and any errors should be trouble-shooted and corrected promptly. This ensures that you'll be able to go to your customers with an outstanding prototype that will truly impress them.

Experience Fast, Quality Service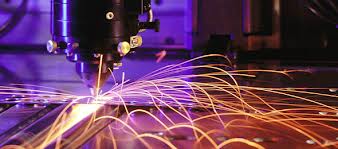 In many cases, you will need help developing your new product fast. If a client is expressing interest in your ideas and would like to set up a meeting to test your products, you need to be able to present your electronics and close the deal quickly. Regardless of when you need your device ready, your contract manufacturer should be able to handle the pressure and navigate through the PCB prototype assembly process in a timely manner. Additionally, working with an American based manufacturer will ensure speedier service and higher quality parts. With a significantly reduced shipping time, you'll receive your prototype much faster. And when you work with a domestic partner, you can rest assured that all industry standards will be adhered to.

Expand your Market and Grow Your Business

When you have the ability to take even your most basic concepts and turn them into a professional prototype, you will have the opportunity to truly thrive. By developing a working model of your newest product offerings, you can keep up with the competition, stay ahead of the curve, build buzz for your business, and expand your client base. As you're able to introduce your concepts to the market faster and receive more immediate feedback through the PCB prototype assembly process, you will find that your business will only continue to improve.

An idea is only valuable when it can be shared with the world. Are you ready to take your concepts the next level by working with a contract manufacturer for PCB prototype assembly?
Image #1 sourced from (www.thomasnet.com)
Image #2 sourced from (www.outsourceindustries.com)