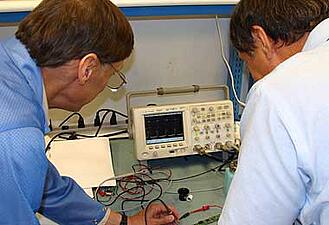 If you're still working with an electronics design and assembly service that treats designs as "fire and forget," you're missing out on many of the biggest advantages to modern electronics design partners. The top electronics partners today do far more than simply churn out products based on schematics.
Sure, a decade or two ago it was good enough to fire off designs to a manufacturer in China and wait for them to start shipping product. Today, with the market so competitive, you need every possible edge to make a product that's popular and profitable.
The best electronics design services now have a dedicated future focus to their work, looking to save you money throughout the product's life cycle while improving its overall reliability. They can pre-plan for many contingencies, as well as preparing you for challenges to come.
Four Ways Electronics Engineering Services Provide Long-Term Value
1 - Predictive Testing
Beyond simply stress-testing devices, the testing services provided by modern electronics partners can be used to pre-plan for much of your post-sale support. The likely failure rates on each component or part can be calculated, allowing you to pre-produce sufficient replacements in the same run as the device itself.
This greatly reduces costs associated with post-sale support, and especially helps prevent the need to fire up the lines again to produce spare parts.
2 - Integrated Software Design And Support
Few electronics manufacturers offer integrated software services, but those who do know that it can vastly improve the quality of the final device. Software can be built to match the exact components and PCBs being produced, without the need to outsource software design to a third party that's unfamiliar with the hardware.
In most end-user devices, good software is at least as important as good hardware. Integrated software services ensure every device functions at peak capacity, as well as making patches and upgrades easier as time goes on.
3 - Employment Planning and Scheduling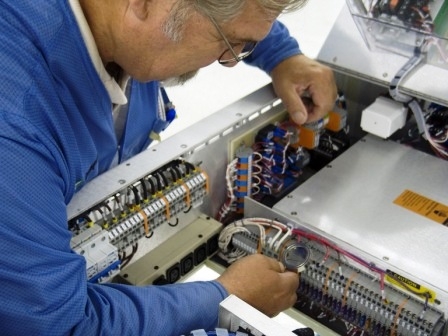 The workforce involved in an electronics project will ebb and flow as the project continues, especially when post-sale support is factored in. A good electronics manufacturer will know the process well enough to plan ahead for who you will need, and when, to ensure there are no manpower-related delays.
Likewise, with proper planning, there's also no need to keep workers waiting around "just in case." Reducing your payables turns straight into greater profits on the electronics produced.
4 - Informed Customer Support
Many don't realize this, but an increasing number of manufacturers are now providing end-user support directly via virtualized call services. After all, who would be in a better position to put together great documentation on the device than the people who designed and manufactured it?
Your product can be backed up with post-sale staff who are fully informed and ready to assist customers with great service.
Additionally, thanks to the parts pre-production, actual repair services are an option. Far too many businesses -especially those with overseas production- waste far too much money sending out entire devices as replacement. You can save significantly on warranty support by only paying to replace components rather than complete units.
Get More From Your Engineering Design Partner
Going with a "fire and forget" electronics manufacturer might save a little money in the short term, but you're likely to find a lot of long-term hurdles you hadn't expected. Partnering with a high-quality domestic manufacturer will bring far greater value and ROI across the lifespan of your product, as well as improving your customer satisfaction rates.
Contact ZenTech today to learn more about how modern domestic manufacturing makes better products.