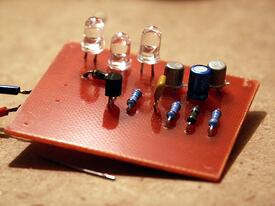 Even while other factories were fleeing overseas, ZenTech stayed right here in the US because we knew old-fashioned American hard work and innovation would beat any fads in manufacturing. We've spent the last decades working to refine our processes to bring the best comprehensive electronics assembly services in the industry.
So we are pleased to announce our latest initiative, aimed squarely at the needs of those looking to stay ahead in electronics:
ZenPRO: Prototypes and Rapid Orders
ZenPRO is an industry-first initiative to drive down the times associated with prototyping and rapid product orders to the absolute minimum. ZenPRO can bring products to market faster, when your customers want.
Most Assemblers Can't Meet Today's Demand
Worldwide consumer demand for electronics of all types has been growing steadily in the last decades, with little sign of slowing.
If anything, the "device churn" is only accelerating, with new ideas in devices being introduced at an astounding pace. Electronics companies are seeing a strong need for shorter times-to-market, while still maintaining high quality in design and testing beforehand.
Most companies dealing with overseas firms are severely challenged in both these areas. The great distances slow development time, while hardware, software, and QC testing are often handled by entirely different companies. Plus, counterfeit parts are a major problem with overseas supply lines.
Such an approach is going to tend to make products that are late to market, and too flawed to gain any traction with customers.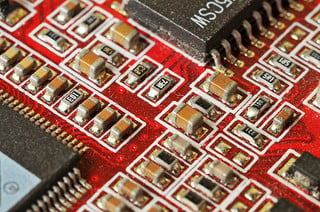 ZenPRO Makes Better Products, Faster. It's that simple.
ZenPRO can bring you high-quality, market-ready design prototypes in 3-5. The initial quote turnaround can be as low as 24 hours. From a simple proposed design concept, you could have a prototype sitting on the Boardroom desk a week later and ready for evaluation.
The key to this speed is ZenTech's own internal integration. We own our own equipment, and only partner with suppliers we know hold quality standards as highly as we do. We use end-to-end component tracking to ensure genuine components in every build. We also have our own software, testing, and tech support teams, allowing a fully-integrated design from top to bottom..
This one-stop-shop approach already allowed us to offer the industry's premiere solutions for combined manufacturing services, able to take a product from concept to post-sale support. Now, that same approach allows us to offer some of the industry's fastest service as well.
ZenPRO Keeps You Ahead Of The Game
When you detect a new consumer trend, the right time to act on it is yesterday. Consumer desires change rapidly, and there's always someone else looking to meet those demands first.
ZenPRO gives you the speed, intelligence, and flexibility you need to stay on top of those trends. With to-market times in the weeks, rather than the months, there's no more guesswork. You see the trend, you build the product, you make the sales.
Contact ZenTech today for ZenPRO rapid response services.