The global electronics market is exploding, and there's no signs of it stopping, with consistent growth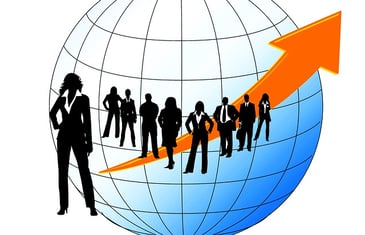 across virtually all sectors of electronics, from military applications to consumer goods. Furthermore, the tendency has been for the major electronics companies, like Apple, to keep creating newer\better\faster products and release them to market with shorter breaks in between.
This accelerative growth is creating entirely new demands on electronics designers and manufacturers. Among the effects this trend is having:
Consumers are becoming accustomed to always having "next generation" equipment coming out on a consistent basis. A lack of releases can quickly cause an OEM to lose buyer awareness.
Buyers are also increasingly expecting electronics that fit their lives exactly, demanding more product variations such as size and capacity.
Rapid shifts in market tastes challenge companies tied down to lengthy supply lines and contracts. A product that's six months old may already be seen as too outdated for customers to embrace when a new iPhone or Nexus is (always) right around the corner.
New technologies disseminate faster than ever, going from "novel" to "expected" in a year or less in many cases.
Yet, the rise of online reviews have put even more pressure on manufacturers to keep quality up, despite all this. An electronics product with poor reviews is virtually guaranteed to fail within weeks.
In short, for an electronics firm to keep up with market demands, they must find ways to substantially reduce their time-to-market for new products. Yet, they have to do this without sacrificing quality, and while providing a range of hardware options for finicky buyers to choose from.
This might seem like a Herculean task, but ZenTech has risen to match it. Our new ZenPRO program emphasizes Prototyping and Rapid Ordering to allow you the fastest possible turnaround on new electronic board designs and other electronics products.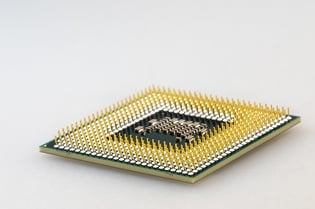 ZenPRO: Rapid Electronic Board Design, Prototyping, And Testing
Thanks to ZenTech's recent acquisition of Colonial Assembly and Design in Virginia, we now have the facilities and expertise needed to bring you a full prototype in as little as three days. In most cases, we can have a prototype on your desk within a week. Even the initial product evaluation and cost quote can usually be delivered in under 24 hours.
This level of speed and response is absolutely unprecedented in the electronics industry, and we can do it thanks to our commitment to US-based facilities. Whenever possible, our components are sourced locally from guaranteed suppliers, allowing for short, flexible supply lines.
Our own integration of services allows us to bring you these services so quickly without sacrificing the quality consumers crave. With integrated design, testing, software services, component failure predictions, AND in-house tech support services, the ZenTech ZenPRO program can truly bring you the best of all worlds.
We get you prototypes faster, so you can get your designs to market while they're hot. If you're ready to take your production to the next level, contact ZenTech today for full details on ZenPRO services.