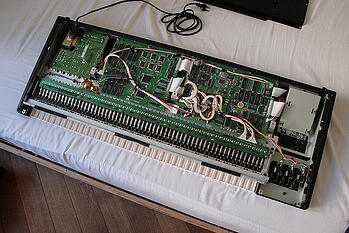 As a small to mid-sized electronics company, you may find yourself struggling, from time to time, to keepup with the large brands and businesses. While these "big fish" game players may be able to afford to employ a large staff of skilled designers and engineers, and stay on top of the latest and greatest assembly machinery, you may not have the same resources available to you. This is not an uncommon problem. To find success, many SMBs choose to contract the production of their PC boards out to a third-party manufacturer.
Entrusting this task to an outsider, though, can be nerve-wracking. Your PC boards, after all, play a substantial role in the efficiency, effectiveness, and appeal of your devices. In order for you to keep customers happy and grow as a successful business, it's important that you find the perfect contract manufacturer for the job. But how can you sort through your prospects and recognize the best from the rest? This post will explore the 5 characteristics of great contract manufacturers so that you can narrow down your options and make your choice with confidence.
1. Skilled & Experienced
For obvious reasons, you want your contract manufacturer to be well-established and to have the skills and experience required to property construct your PC boards. It's wise to do a bit of research to find out how long your prospect has been in business, and what their background is in the industry. Another good idea is to ask your prospective manufacturing partner what types of experience or level of education they require from those that they hire to design and construct the boards. The best manufacturers will be operated by seasoned individuals who demand the same level of expertise from their staff.
2. Flexible
What types of services does your contract manufacturer offer? It's always in your best interest to narrow down your prospects to those that are willing and able to provide an array of services and are flexible to work with. For example, you may typically only require a contract manufacturer to assemble your boards, but in once instance, you may need help in correcting design flaws or in developing a prototype. Your partner should be able to help you with these tasks on an as-needed basis.
3. Current
In order for you to keep up with the competition and satisfy your customers, you need to give your business to a modern contract manufacturer who stays current with the latest manufacturing techniques, industry standards, and equipment. As technological advancements continue to be made, new manufacture equipment is being developed that can help speed up the production of boards, and help to reduce glitches or errors.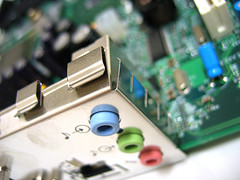 4. Well-Connected
One of the advantages of working with an experienced contract manufacturer that has been in the business for awhile is that they are often well-connected. If your business is just starting out, or is relatively small in size, you may find that it's not always easy to develop strong work relationships with suppliers. When you partner with a great manufacturing company, though, they will have already made these connections. This means that the cost to produce your boards may be decreased, as manufacturers with strong-supplier relationships will be able to work better deals.
5. In it for the Long-Haul
You don't want a manufacturer who will leave you high and dry if something goes wrong with the boards after production. The best contract manufacturers will work with you to provide fulfillment services. Troubleshooting and repairing the problem is cheaper than replacing the entire PC board.
When outsourcing the construction of your PC boards, there's nothing more important than feeling certain that your contract manufacturer has the skills, experience, and tools required to do the best job possible. By seeking out these 5 characteristics in your prospects, you'll find a partner that will take care of your needs and help you to thrive.