When your customers hear your brand name or see your logo, what comes to mind? If quality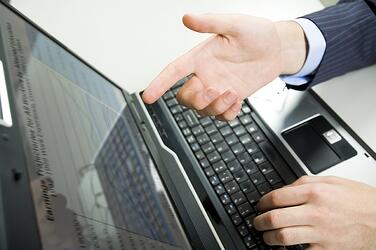 isn't linked with your electronics company, you've got a problem. Buyers tend to be very loyal to businesses that offer superior products at fair prices, and with the market being so competitive, you can't afford to not earn their trust. When you've got limited resources, as many smaller companies do, you may find it difficult to take your services and technology to a higher level. This is where a reliable electronics manufacturing service (EMS) comes into play.
The idea of handing off the design or production of your technology's PC boards may seem intimidating at first, but it may be the best thing that you could do for your business. Bringing an EMS on board can actually help you to raise the bar for product quality and inspire you to come up with new and innovative ideas. This post will explore the different areas of electronics engineering and manufacturing that could benefit from boosted quality, and how an EMS can help.
Increase Design Quality
No matter how skilled or experienced your design and engineering team is, there is always room for improvement. Good can always be better, and better should become best. Let's say your team comes up with a plan for a brand new product. After weeks or months of hard work and development, they may feel that their schematics are as good as they're going to get. But are they, really? An EMS with engineers of their own can look at your designs with a new set of eyes and find ways to make them even better, more efficient, and more affordable. Not only does this improve your customer's opinions on your products, but it also lowers their cost to buy. That kind of quality and price merits loyalty.
Of course, your designers and engineers may just be stuck on an idea, or find themselves unsure where to even begin. This can slow down the production process, leaving customers in the cold and costing you money. Bringing in an experienced EMS can enable you to find solutions faster and connect your buyers with an excellent product in a timely manner.
Improve on Manufacturing Quality
After all of the hard work that you and your team have put into designing an excellent product, the last thing you want is for something to go wrong during the production process. After all, ideas are only ideas until they are actually brought to life. Because of this, you must have the means of assembling and manufacturing PC boards that will function as they are intended, and last for years to come.
Do you currently feel confident in your ability to do this? If you don't have the luxury of utilizing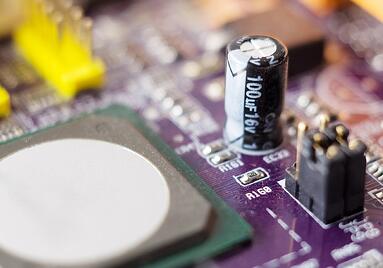 advanced equipment and machinery, you may be a bit iffy on the matter. Not to worry, though. An EMS can fill this void in your company's life.
The sole purpose of an electronics manufacturing service is to develop excellent PC boards that will help to create new and better technologies than ever before. In order to do this, your EMS will be required to maintain up-to-date tools and machinery and follow the latest industry standards. You can benefit from what they have without having to spend money of your own.
Offer Quality Fulfillment Services
The work isn't over when your electronic devices have been manufactured. A good EMS will understand this. In the event that something ever goes wrong with the product, your customers need to be assured that you will stand behind what you've sold them. Instead of just replacing the device, an EMS will troubleshoot for the problem and fix it promptly.
There is no substitute for quality. When your targeted consumer audience can learn to connect your company with quality and value, you'll bring in new business and enjoy growth and prosperity.