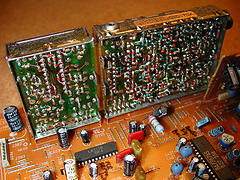 There are countless Electronic engineering, manufacturing companies out there and this makes it difficult to find a reputable company that can provide you with a satiating job of electronic assembly services. Going through all the companies to find the one that will deliver the results that you want can be time consuming, and not to mention, depleting your budget slowly.
Rather than sticking with a company and hope for a satisfying result (which may end up being very disappointing), you should consider searching for the results beforehand instead, and then, make your final decision thereafter. If you carry out proper research, you can achieve that within a short period.
All electronic manufacturing companies depend highly on their clients' needs, as they can bring in huge orders for manufacturing projects that hinge on the utmost quality of electronic assembly and components. For companies to stay on top of their game, they need to produce quality results. Those results, of course, have to be compliant with all the safety standards as well. Searching for a company as mentioned before will take time, and that normally comes with digging around for solutions and outcomes that fit your requirements.
Display of Results
One of the signs of optimum results is the manufacturing company boasting their capabilities. You need to find out if their results can be found on the Internet and offline. If you find that they boast their handiwork in some manner, then you can usually be confident that the company will be a good choice.
However, keep in mind that electronic assembly companies that do not show off their work are often not worth pursuing. It depends on your trust in the company and their ability to conduct the business. It is simply a positive sign if a company has its portfolio online and offline and it indicates that it is safe to work with them.
Obtain Prototype Testing
Almost all electronic assembly companies have a small batch of prototypes of your choice. This is the time to test out the various companies to see how long it will take them to complete your particular project, what budget will be required, to confirm consumer experience, and to observe how good their results are according to your blueprints and designs.
If the prototype testing is not of good quality or up to your expectations, then you can easily look for a different potential company and not waste all your time, energy, and money on the primary engineering manufacturing company. Nevertheless, if your chosen company does not include prototype service (based on their website or leaflet), it is recommended to ask them if they can still provide it, perhaps at a minimum fee.
Find an Electronic Engineering Manufacturing Company Successfully
You can find this type of company on the Internet, in the Yellow Pages, or even in the local newspapers under the classifieds section. It is important to record the contact details of various companies and to find out as much as you can about them. Thereafter, narrow down your choices to two or three companies, and call them individually.
Ensure that you prepare a list of questions to ask them and make your final choice based on the answers given by those companies. It is highly recommended that you choose a company that meets all your requirements, particularly if it provides electronic assembly services that is within your allocated budget.
photo credit: schoschie via photopin cc
photo credit: g.p.macklin via photopin cc