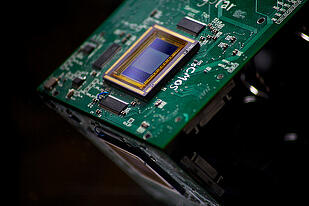 If you're looking to jump into consumer electronics -or any electronics field- you've got more options than ever before in manufacturing partners. When there's an entire globe of electronics factories to choose between, how do you find the engineering manufacturing companies who fit your needs?
The answer from the past couple decades - looking to China or other developing nations - may not be the best answer any more. Their disconnected nature, language barriers, growing cost-of-living, and lengthy supply lines all tend to create as many problems as they solve.
Don't simply look for a low-cost electronics assembler. Look for engineering manufacturing companies that can deliver far more value for your money.
Services You Need From A Modern Electronics Manufacturer
1. Guaranteed Parts Supply
Parts quality is something that's often low on a company's priority list, and that can be a big mistake. If you cannot guarantee the components that go into your product are legitimate and trustworthy, in turn, the final product cannot be guaranteed as trustworthy.
A manufacturer with fully tracked parts shipping is the only one who'll be able to guarantee the provenance of its components. With counterfeit parts being a major issue in electronics today, you need that guarantee.
2. Testing Services
More consumer electronics on the market mean more consumers finding creative ways to break them. For an electronics company to be taken seriously, they need to put out products that can stand up to the abuse they'll take from day to day.
The amount of testing needed will likely also depend on the target market for the group. Regulations on children's products, for example, are far more strict than those on adult products. You need a partner who can fully stress-test your products AND make recommendations on improving them, if faults are found.
3. On-Site Engineers
A lot of the lower-cost electronics assembly services tend to operate on a "What You See Is What You Get" basis. You hand them schematics, and they produce exactly what's there - for better or worse.
The problem is, how can your engineers know what equipment they have, or what resources they have on-site?
On the other hand, if you partner with a manufacturing company with its own dedicated engineers, they can work with you to improve the design. Often, they can suggest revisions specifically suited to the equipment they're using, to lower your costs or increase reliability.
4. Specialization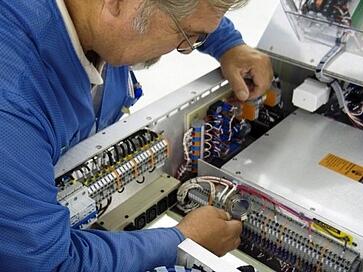 While not applicable to most general consumer electronics, most sub-niches of electronics design have very specific regulations and certifications they have to meet. Markets such as aerospace or medical require a facility that can give the specialized attention needed to ensure these products are fully in compliance with regulations.
This isn't a service you can get from most low-cost offshore vendors.
Also, there's further peace-of-mind involved here. If your manufacturing partner is certified to send products into space, you can trust their electronics are good enough for Earthly usage too.
5. Post-Sale Services
Does your electronics manufacturer offer customer support? After all, this makes a lot of sense from a costs perspective. No one is going to be better-suited to provide tech support on a product than the people manufacturing it. There are also far fewer training costs involved.
Additionally, such a full-featured service will also be able to handle parts procurement, repairs, and shipments out for far less than it would cost you to do it. This method truly cuts out the middlemen and any needless costs in between you and your post-sale support.
Considering what a money sink support can be, this is a highly valuable service!
Get More For Your Manufacturing Investment
ZenTech is one of America's premiere electronics assembly firms, with a full range of services to suit electronics ventures in any field. From aerospace to outer space to everyday gadgets, we can reduce your costs across the board.
Contact us today for a free consultation!