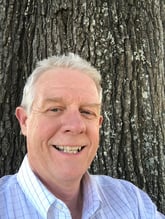 Zentech Manufacturing is pleased to announce that Clint Cox has joined the Zentech Manufacturing, Inc. team as Director, Business Development – Fredericksburg Operations.
Clint's prior thirty plus years of electronics industry experience includes sales management roles with Hewlett-Packard, Avnet, and most recently, with contract manufacturer Keltech.
Clint resides in Southern Virginia and has both extensive market knowledge and a long legacy of delivering value-driven solutions in the Virginia / Maryland / North Carolina region. His primary responsibility will be leading Zentech – Fredericksburg growth initiatives by leveraging Zentech – Fredericksburg's vertically integrated capabilities (PCB design – SMT – overmolded cable – wire harnessing – machining – unit level build and test) for sophisticated electronic requirements.
He holds a B.S. in Physics from Appalachian State and an MBA from The College of William and Mary.
John Vaughan, Vice President, Sales and Marketing of Zentech stated, "Clint has broad technical acumen, extensive supply chain and product engineering experience and is widely respected for his expertise in delivering innovative and cost-effective solutions to demanding customer environments. He will be a true asset to our team, and we look forward to his contributions."
About Zentech:
Zentech Manufacturing, Inc. is a privately held, engineering-driven contract manufacturer specializing in the design and manufacture of highly-complex electronic and RF circuit cards and assemblies. The company is headquartered in its purpose-built facility located in Baltimore, MD, with additional operations in Fredericksburg, VA. Zentech maintains several key certifications, including ISO 9001:2015, ITAR (US State Dept.), AS9100 (aerospace) and ISO 13485 (medical). In addition, Zentech is a certified IPC 610 Trusted Source supplier for Class 3 mission-critical electronics, and the company is IPC J-STD-001 Space Addendum QML certified and is now NIST 800-171 compliant and IPC 1791 certified. Zentech Fredericksburg operations is also a Mid-Atlantic leader in the fabrication of wire harnesses and over-molded cables for harsh environments.