Zentech Manufacturing, Inc., an IPC member company, is pleased to share the following Press Release issued on June 6, 2018 by the IPC:
The U.S. defense industrial base – and the electronics industry in particular – would benefit from a provision in a newly released U.S. Senate bill.
IPC – Association Connecting Electronics Industries welcomes the U.S. Senate's version of the National Defense Authorization Act (NDAA), which was released to the public this morning.
Reflecting input from IPC and its collaboration with Senator Joe Donnelly (D-IN), Section 862 of the bill calls on the Secretary of Defense, in consultation with the Executive Agent for Printed Circuit Board and Interconnect Technology (based at the Naval Surface Warfare Center in Crane, Indiana) and the Director of the Office of Management and Budget (OMB), to prepare a report to Congress by January 2019 on the health of the defense electronics industrial base.
The report would include recommended actions to address aspects of the defense industrial base deemed "deficient" or "vulnerable," and a plan to provide long-term budget resources and policy direction to the Executive Agent.
"I am pleased that the Senate national defense bill includes my amendment that would require a renewed focus on the defense electronics industrial base, including the work of the executive agent program at Crane. This would help to both strengthen our nation's electronics manufacturing industry and ensure the availability of the trusted, sophisticated electronics that our service members depend on," said Donnelly.
"Every nation has a vital interest in securing access to the technologies that underpin their defense needs," said IPC President and CEO John Mitchell.
"We thank Senator Donnelly for working with us to address these issues," Mitchell added. "As he has said, the U.S. military depends on the U.S. and global electronics industry to help ensure the success of troops in the field. We take that responsibility very seriously, and we look forward to working with members of Congress and the Trump administration to address issues of concern in the electronics supply chain."
Because electronics are at the heart of so many critical defense systems, IPC has long been engaged in policy discussions aimed at ensuring the preservation and growth of a resilient electronics supply chain.
For example, during IPC APEX EXPO 2018, IPC members had th
e chance to hear from representatives of the departments of Defense and Commerce on their analyses of the domestic printed circuit board industry.
During IMPACT 2018, IPC's annual advocacy week in Washington, D.C. in May, member company executives discussed this subject with senior officials from the White House and the departments of Defense, Commerce and Labor, and IPC presented an award to Sen. Donnelly for his leadership on these issues.
Meanwhile, the Trump administration is expected to release a separate report soon on the U.S. defense industrial base. That report, prompted by a July 2017 executive order by President Donald Trump, reflects months of analysis by the departments of Defense, Homeland Security, Commerce, and Labor, and is expected to be released within weeks. The objective of the effort has been to determine whether there are enough U.S. manufacturers and trusted foreign suppliers of vital military equipment, and whether there are enough skilled workers to work in the field.
Mitchell added, "In the context of today's globally connected, rapidly evolving technology industry, it is vitally important that policy makers have a clear and detailed u
nderstanding of the defense industrial base, and then strike the right balance between fostering important domestic industries and upholding the principles of free, fair and reciprocal trade. IPC welcomes all efforts to understand the role of electronics in international security, and we will continue to be actively engaged in this issue."
Read article on IPC's website.
About IPC: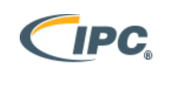 As a global industry-driven organization, IPC exists to help its member companies innovate, compete and succeed. By being the hub of knowledge in the electronics industry, IPC provides standards, training and certification, market research, education and public policy advocacy to help member companies achieve their goals. We are here to help our members create better-quality products, enhance the skills and knowledge of their employees, reduce costs and waste, comply with regulations and be ready to capitalize on what is next.