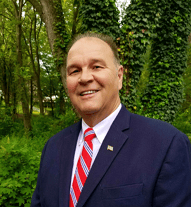 Zentech's John Vaughan, VP of Sales and Marketing, was interviewed on RealTime with IPC at IPC APEX Expo 2019 in San Diego last week.

Vaughan discussed the importance of obtaining the newly released IPC-1791 certification for Trusted Designers, Fabricators and Assemblers.
His recent SMT007 "Mil/Aero Markets" column, The Fourth Pillar of Defense Acquisition: Cybersecurity, is referenced in the interview and details cybersecurity as the fourth pillar of defense acquisition, joining the traditional DoD cost, quality and schedule analysis.
About Zentech:
Zentech Manufacturing, Inc. is a privately held, engineering-driven contract manufacturer specializing in the design and manufacture of highly-complex electronic and RF circuit cards and assemblies. The company is headquartered in its purpose-built facility located in Baltimore, MD, with additional operations in Fredericksburg, VA. Zentech maintains several key certifications, including ISO 9001:2015, ITAR (US State Dept.), AS9100 (aerospace) and ISO 13485 (medical). In addition, Zentech is a certified IPC 610 Trusted Source supplier for Class 3 mission-critical electronics, and the company is IPC J-STD-001 Space Addendum QML certified and is now NIST 800-171 compliant and IPC 1791 certified. Zentech Fredericksburg operations is also a Mid-Atlantic leader in the fabrication of wire harnesses and over-molded cables for harsh environments.