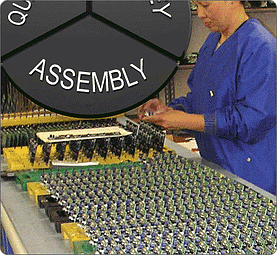 With the right contract electronics manufacturing partner, you can easily take a product all the way from the idea phase to store shelves! Good prototyping is the key to a successful product, and that's a process where both you and your manufacturing partner can contribute.
Your electronics manufacturer will be able to give you a lot of technical and engineering assistance, but a truly effective product needs to have focus to truly succeed. That's where you come in. With your knowledge of your market and customers, and your manufacturer's expertise, the PCB prototype assembly phase will help guarantee a great end product.
Let's talk a bit about what you should have in mind about your product, when talking to electronics prototyping services.
Four Tips For Focused PCB Prototyping Assembly Development
1 - Know Your Customer
The days of "one-size-fits-all" electronics are long gone. Consumers today are increasingly demanding products tailor-made for their needs, which means you should come into the process armed with as much information on your customers as possible.
Besides helping to refine the build and final form factor, this can actually have large impact on the processes used to create your product. As an example, since through-hole mounting techniques create sturdier products than newer assembly processes, they're often well-suited for children's electronics.
Plus, a good manufacturer will likely have experience already dealing with specific customer groups, so they may have good tips.
2 - How Many Form Factors
Along with the demand for personalization, customers also want their products in a variety of sizes, colors, and whatever other varieties you can come up with. If you go into the prototyping process already knowing how many form factors you want, it will ease the process considerably.
A single board cannot always be simply scaled up or down to fit different case sizes. Substantial re-engineering is sometimes needed. The further ahead of time this is planned for, the better. Likewise, if the hardware types are known beforehand, the software can be prototyped side-by-side with the hardware, ensuring full compatibility across the product line.
3 - Prioritize Your Features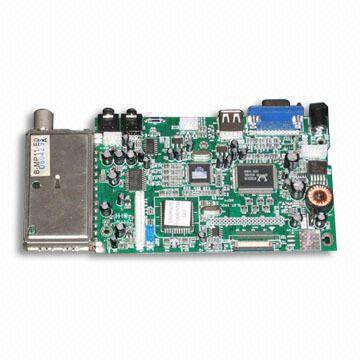 Even the world's best engineers can't always cram every feature they want into the available casing space. (just ask Apple.) It's extremely helpful to have a prioritized list of features, specifically so that your prototype engineers have guidelines on what can be dropped if needed.
This can also be excellent for cost-benefit analyses. Your manufacturing partner can easily run budgetary forecasts on any number of hypothetical builds, allowing you to refine your pricing\marketing model alongside the product design.
This is a good "reality check" to ensure you don't overpromise on the product, or end up with something too expensive to sell.
4 - Think Ahead To Post-Sale Scenarios
Who's going to be handling customer service on the product? Do you have your own internal team, or will you be contracting a call center?
If it's the latter, you may want to look specifically for a manufacturer who also provides post-sale support. If their technicians have been involved in the product from the prototyping phase onwards, they're going to be much better-prepared to service your customers than a random virtual call center would.
Making that decision early on will add "great support" on top of that great product, and help guarantee happy customers.
The right PCB assembly and prototyping service can make the perfect product for your customers. Just contact Zentech for more information or a free consultation.