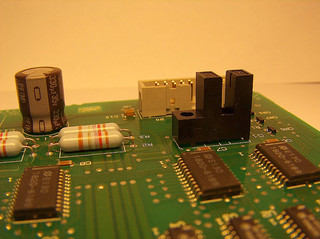 We spotted a new story this week that once again highlights how risky it is, outsourcing contract electronics manufacturing to China. It's just another example of why modern businesses need to be looking to manufacturing centers with strong IP protections.
Stories of failed Kickstarter projects are a dime-a-dozen, but the saga of The Dot is slightly different. The pitch was simple: Affordable < $100 Bluetooth earbuds stored in a self-charging tube roughly the size of lipstick. The Kickstarter reached its funding goal within a matter of hours, and was on track to have plenty of excess funding. Then the entire project was shut down, and all pledges refunded, because Kickstarter decided that The Dot was a re-sold Chinese product.
The twist? According to The Dot's inventors, their outsourced prototypes -needed to sell the Kickstarter- were stolen and manufactured before they even had time to get to market.
It's a He-Says-She-Says game that will likely never be proven either way, but now The Dot is DOA. The unprovability is really just part of the problem: When you're dealing with a country that doesn't respect IP laws, there's simply no way of protecting your designs.
Chinese IP Theft Endangers Global Contract Electronics Manufacturing
The US-government IP Commission Report lays out in stark detail just how bad this problem has gotten. China is, according to the report, responsible for 80% of US IP theft, amounting to a whopping $300 billion in losses. By comparison, that is roughly the same as the total legitimate US-to-China trade.
To make matters worse, the Chinese government is flatly in denial about the situation, even though anyone who's lived in Asia for any amount of time knows how incredibly common counterfeit products are. IP protections are simply non-existent, and only the most valuable (ie, highest-paying) companies have any reasonable chance at redress.
Smaller operations, like the group attempting to make The Dot, are simply SOL if their designs get ripped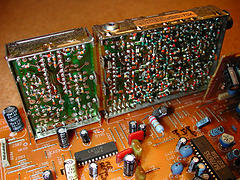 off.
To make matters even worse, China is now starting to outsource to Africa, as their own manufacturing centers can no longer remain competitive in the cutthroat low-cost market. So a company sending prototypes to China may basically be spreading their "secret" schematics across half the known world.
Domestic Manufacturing Keeps Your Designs Safe
The alternative is simply to look towards the USA. The United States has some of the strongest IP protections in the world, along with taking a leadership role in bringing other countries in line. Furthermore, despite reports to the contrary, manufacturing in the US now costs roughly the same as Chinese manufacturing.
Simply put, the Chinese boom of the last 20 years has driven their own costs of living and doing business up to the point there simply isn't a major price difference, especially when externalities like transportation costs are taken into account.
So for a Western company looking to succeed with a new product, American manufacturing is an all-around good idea:
Top-grade equipment and manufacturing processes
Agreed-upon standards for per-component inventory tracking
Shorter in-country supply lines
All-in-one services, including design, software, and post-sale support
Far stricter "green" standards for eco-friendly designs
Rapid prototyping services, potentially in less than a week
Domestic manufacturing makes sense again, and ZenTech is here to help. Contact us today to safely make your next project a reality.