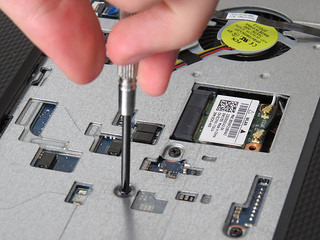 No matter what market you're looking to enter, your electronics design needs to be rock-solid if it's going to succeed. The electronics manufacturing field is booming and still barely meeting demand, so there's plenty of room for great products to succeed.
But they have to be great products.
Companies still using "fire and forget" style outsourced electronic manufacturing services, which simply build to order, are taking big gambles with their product. Electronics today need to be more thoroughly tested, better-built, and better targeted to consumers if they're going to succeed.
When you partner with manufacturers who also have in-house electronic board design specialists, you can get a far superior product without adding much to the costs of production. In many cases, their expertise can pay off with better ROI in the long run than a more limited service can save you up-front.
Have Talent On Your Side When Introducing New Electronics
An all-in-one solution can provide additional end-to-end value, when compared to pure build-to-order companies. There are numerous options for leveraging their expertise:
1 - Board optimization
Every electronics factory is a little different, thanks to the wide range of machinery that's available. A good manufacturer will know the exact tolerances of their manufacturing processes, as well as its strongest points. When they have engineers on-staff, they can very often re-tool and optimize the electronic board design to best-fit their processes, saving money and even reducing component usage.
2 - Prototyping and testing
The more complicated a piece of electronics is, the more likely it's going to need to go through several revisions before it's ready for public release. A manufacturer with in-house testing services can speed you through this entire process. Prototypes can be rapidly assembled, tested, and then refined based on the testing results.
Even when starting from scratch, the best electronics manufacturers today can create new prototypes in as little as three days. This can significantly reduce your time-to-market while seeing a better product built.
3 - Going green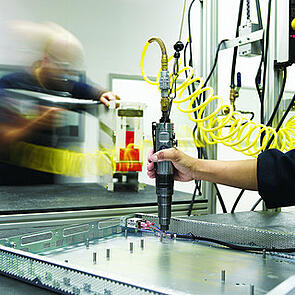 Buyers in many fields are increasingly concerned about the eco-friendliness of the products they buy, and will in many cases discriminate against products that don't meet accepted guidelines for pollution and recyclability.
Companies with in house-talent will know of alternative sources for parts, and different manufacturing processes, which can bring a product into RoHs compliance or even stricter standards. In the months and years ahead, this is almost certain to become an ever more important factor in purchasing decisions.
4 - Repair services
When everything else is under one roof, actual circuit board repair services become an option. In the long run, this can be an enormous cost-cutter, because the alternative to repair services is simply sending out full replacement units for any warranty claim. It's fairly obvious how such a practice -especially on expensive equipment- can quickly destroy a product's profitability.
When your manufacturer can receive defective units, repair them, and ship them back in the same time as it would take to ship a replacement, that can greatly decrease your post-sale expenditures.
Integrated Services Bring Better Services
When it comes to engineering and electronic board design, a single source is going to be far more cost-efficient and effective at creating a superior product. Contact ZenTech today for more information on how far a single-source manufacturer can take you.