Could making the decision to contract with an electronic design and manufacture company help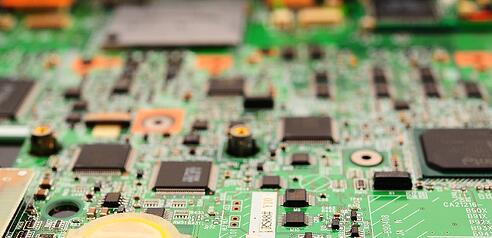 improve your business? Although you may think that you have all of your bases covered, you might be surprised to learn what a third party agency could do for you. Regardless of whether you are in need of complete design and build services, or if you just need a little assistance in fine tuning your processes, you could benefit significantly from a partnership with a contract manufacturer. Here's a quick guide to what you can expect from both the design and manufacture side of working with a third party contractor.
Design Services

A truly qualified electronic design and manufacture contractor can provide you with numerous solutions throughout the design process, such as:
Prototyping - If you have an idea for a device, it can be created - as long as you have the right resources at your fingertips. The design services provided by your contract manufacturer can help to bring your prototype to life, quickly and efficiently. The fast-turnaround will enable you to familiarize yourself with your device, so that you can explain and present it to your prospect clients for future orders. And careful, detailed planning ensures that your product will operate without a hitch.

Review - Your business may employ a skilled set of designers and engineers, but that doesn't mean that you couldn't benefit from the insight of a professional electronic design and manufacture service. These individuals have years of industry experience, enabling them to quickly spot any flaws in your design schematics, or areas that could be improved. Ultimately, this could result in more compact, affordable boards, and a faster, more efficient device.

Reworking - In some cases, your team may be stuck on a problem with one of your boards. For whatever reason, the device is not functioning as well as it should, or is faulting. Whether your engineers are unable to determine the source of the glitch, or are simply struggling to come up with a solution to the problem, third party designers can provide a fresh set of eyes to examine the underlying issue from another angle. With this input, you can rework your designs much faster.
Manufacturing Services

It's very important to look for a contract manufacturer who can turn your designs into a reality with skill, speed, and precision. Your contract manufacture should be able to offer:
Skillful assembly production - A reliable electronic design and manufacture company will have a comprehensive understanding of the demands of systems assembly. Your contract manufacturer should have the ability to provide you with a customized solution that may include services like configure/build to order, assembly at the chassis, cage, or rack level, custom cabling, documentation, etc. All of this should be handled in direct compliance with industry standards.

Advanced machinery - Choose a manufacturer who makes use of the latest technologies throughout the systems assembly process. For complex yet very compact devices, the use of robotic arms may be necessary.

Thorough product testing - In order to avoid losses and damage to your business's reputation, your contract manufacturer should take care to provide ICT and functional testing services for absolutely everything that it constructs for you. This will alert your manufacturing partner to any problems, early on, preventing the issue or error from being mass produced. This also ensures that your customers will only receive the highest quality products from you.

Troubleshoot and repair - Beyond manufacturing, your third party contractor should stand behind its electronic design and manufacture services to the point where it offers troubleshooting and repair for the devices that it produces. By taking the time to systematically seek out the underlying issue at its source, your partner company can help you to repair your boards without being forced to replace the unit entirely. This helps your business to save significantly on time and money.
Which electronic design and manufacture services could your business use?