Every business faces problems from time to time, but the trick is to find the best and most cost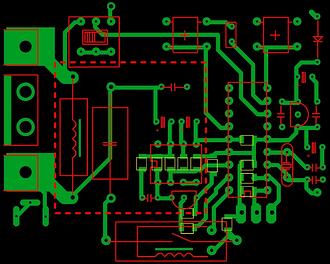 effective way of resolving those issues. In some cases, you may find that this involves thinking outside of the box, and looking to a third party for assistance. Regardless of how big or small your electronic's company's troubles are, professional electronic manufacturing solutions can handle them for you. Here's a look at a few of the many problems that electronic manufacturing solutions can assist you with.
Problem #1 - You need to develop a product prototype - Fast

Here's the scenario: you've got a prospective new client who needs you to develop a working prototype, and right away. Unfortunately, you've got other deadlines to meet and projects in the works, and simply don't have the time or manpower to take care of everyone's needs. What do you do? By enlisting the help of a third party contract manufacturer, you can bring your new client's vision to life and gain their business without putting anyone else on the back burner.

Problem #2 -You're stuck on a design problem
Design flaws can be tricky. Sometimes a problem with the original schematics can result in a board not working properly, or not as fast as you'd hoped, or could ultimately cause the product to fault. When your design and engineering team are too close to a project, though, they may struggle to see an obvious problem that is right underneath their noses. By bringing a fresh set of eyes on the job, you can pinpoint problems faster, re-work your designs, and provide your clients with the best boards possible.
Problem #3 - You can't keep up with your workload demands
Having too much work can be a problem in and of itself. To keep up with your client's needs, you may need to solicit the help of an outside company to take over some of your projects.

Problem #4 - Your equipment is lacking
Many "underdog" electronics companies have a rough time keeping up with their large scale competitors. Big corporations may have the means to purchase and maintain the most advanced equipment and machinery, but if you're a smaller businesses, this could break your budget. That doesn't mean, though, that you shouldn't be able to make use of the latest and greatest manufacturing technologies when constructing your products. Professional electronic manufacturing solutions providers are able to help you take advantage of the most state-of-the-art equipment without the need to purchase, store, or care for it.

Problem #5 - Your production costs are too high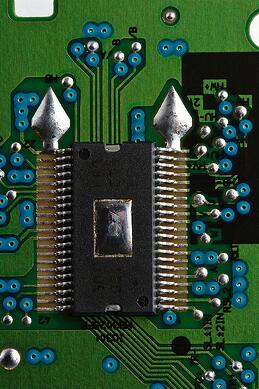 Does it ever feel like it is simply costing you too much money to manufacture your circuit boards? In some instances, this may be due to the fact that your design schematics are actually including more components and parts than what is actually necessary. In other situations, it could be because you're not getting the best deals from your suppliers. In either case, professional electronic manufacturing solutions can help. These contract manufacturing companies have the knowledge and experience that's needed to help you design your products more efficiently and affordably. In addition, these companies also have established reputations and relationships with the best suppliers, meaning more savings on system components.

Problem #6 - You're spending too much on warranty replacements
If your solution to faulty or defective boards is to simply scrap the original device and provide your customers with a new one, you could be costing your business a lot of money. Unfortunately, many smaller electronics companies don't have the time or resources available to take the time to troubleshoot boards and make the necessary corrections. By contracting with a third party, though, you could start to save significantly by only replacing the unit's failing components or fixing specific issues, as opposed to replacing the entire board.

How could a reliable electronic manufacturing solutions provider help to solve your problems and improve your business?