Today, a growing number of small to mid-size electronics businesses are making the decision to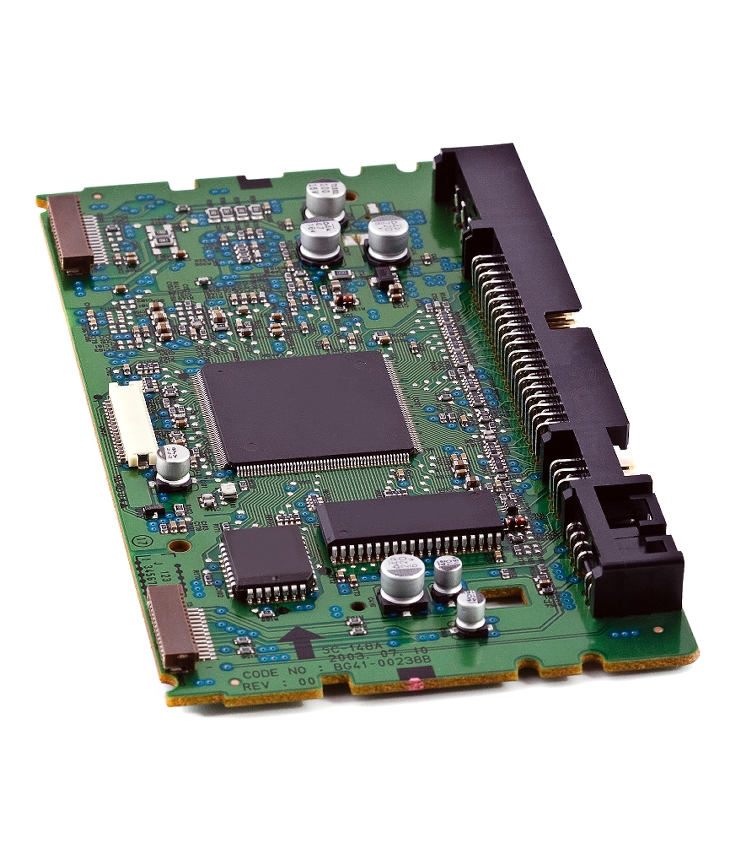 outsource some of their work to third parties. But while there are plenty of electronic contract manufacturing companies for you to choose from, it's important to understand that they are not all equal. How can you be sure that you are partnering up with a reputable business that you can truly put your trust in? To help you narrow down your options, here's a look at 10 things that you should expect from the best electronic contract manufacturing companies.

1. Multiple Skill Sets
A great contract manufacturer will bring multiple services to the table for its clients to take advantage of. Look for a company that is not only able to manufacture your boards, but can also assist with the design process, reworking schematics, and repairing faulty devices.
2. Extensive Experience
It's important to ensure that your contracted partner company has the skills and experience necessary to handle your job(s). You should choose to work with electronic contract manufacturing companies with an extensive background in the industry, and that know the ins and outs of the trade.
3. Up-to-Date Processes
Is your prospective contract manufacturer still relying on old or dated methods, or are they taking advantage of the latest and greatest design and manufacturing processes available today? You want your partner to be as forward thinking as possible.
4. Advanced Equipment
As technology evolves, so does the equipment and machinery used to develop modern circuit boards. These technological changes make it possible to create denser, yet more compact products. Because this meets consumer demands, it's important for your contract manufacturer to make use of the best equipment possible.
5. Compliant with Industry Standards
Never agree to work with electronic contract manufacturing companies who cannot prove that they adhere to industry standards for both safety and quality. Doing so could cause damage to your company's reputation. A great manufacturer will be happy to prove their compliance.
6. Meets Deadlines
Entrusting a portion of your business's work to an outside party can be nerve wracking - especially when you have customer deadlines to meet. Because of this, you must take the time to find a contract manufacturer that has proven its ability to complete projects on time - every time.
7. Excellent References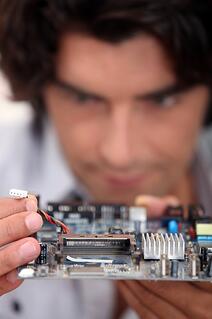 Reputable electronic contract manufacturing companies will be ready and able to supply you with a list of both current and previous clients who have been happy with their services. Be sure to call these references to find out what the company's customers thought about them in terms of professionalism, experience, knowledge, skill, and value.
8. Careful Product Testing
Any contract manufacturer that is worth working with will have a process for carefully testing boards after they have been developed to ensure that large batches are not defective, or to catch problems before they reach the end user. To ensure that this is the case, feel free to ask your prospective partner how they go about testing products, and what steps they take in the event that an issue is detected.
9. Fast Repairs
In the event that a board is found to be faulty, how involved will your contract manufacturer actually be? Some electronic contract manufacturing companies will only provide services as far as design and production, leaving you responsible for handing troubleshooting and repairs. This can be a challenge if your team didn't develop the original schematics. A good contract manufacturer won't leave you out in the cold, but will be able to quickly detect and repair problems.
10. All American

If you want high quality from your contract manufacturer, it's best to stick with an American company. U.S.-based businesses will work up to code with national standards, and will use better system components for boards.

By keeping these 10 things in mind, you're sure to find the the perfect partner for your needs.