If you been utilizing the same electronic contract manufacturer for awhile, you may not often take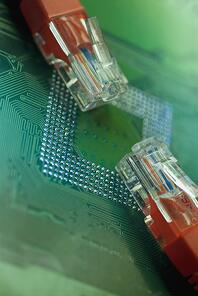 the time to evaluate the quality of the services being provided to you. As long as your batch orders are being processed, you assume that everything is going well. But how can you be sure that your manufacturing provider is really taking care of you as well as they should?
It's easy for an electronic contract manufacturer to operate in mediocrity, simply getting by on doing a job that is "good enough". But as a business owner, you should never be satisfied with this. In order for you to succeed as a company, manage your costs efficiently, and keep your customers happy, your contract partner should be doing everything in their power to go above and beyond the call of duty and provide you with stellar services. To ensure that you're getting the most out of your relationship, here are a few questions to ask yourself about your current electronic contract manufacturer.
Does my contract manufacturer improve my board designs?
When you ask your manufacturing service to help you create design specs for your boards or review your current plans, how much assistance are they really offering? If the designs are bare-minimum or do not fully comply with the requests of yourself and your customers, you're in trouble. Your contract manufacturer should take the time to make careful plans throughout the design phase, and always pay attention to even the smallest details. In addition to this, they should always be searching for ways to help streamline your products in such a way that your boards will operate smoothly, faster, and more efficiently while saving you money.
Do they utilize advanced technologies?
You should never hesitate to ask your contract manufacturing service which types of technologies, machinery, and equipment they utilize to design, manufacture, or test the boards that they produce. It's important for your manufacturer to stay current on the latest technologies and production methods to ensure that your devices will always keep up with the competition. Newer machinery can also increase the speed of manufacture, and can ensure that your boards will be of the highest possible quality.
Does my manufacturing provider adhere to industry standards?
For obvious reasons, it is very important that you take the time to confirm that your electronic contract manufacturer is compliant with all of the most current and up-to-date industry regulations. This will allow you to enjoy the peace of mind that your products are manufactured safely, and to a high standard of quality. It's also smart to work with a manufacturer that utilizes green production methods and is environmentally responsible.
Do they work with a variety of quality suppliers?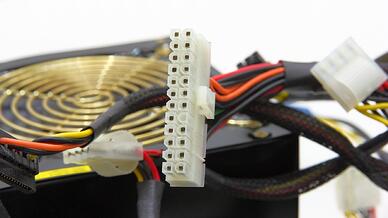 In order for your boards to be highly functional, compact, and efficient, they need to be constructed of high quality parts that specifically meet your design requirements. But while "Supplier X" and "Supplier Y" may be a perfect fit for another company's needs, you may prefer to work with "Supplier Z". Your contract manufacturer should be understanding of this and willing to work with you in order to make sure that you are connected with an excellent supplier that will be able to fit your demands. And by having well-established supplier relationships, you can enjoy a lower cost for production.
Does my electronic contract manufacturer always see me through to the end?
Never work with an electronic contract manufacturer who doesn't offer fulfillment services. A reputable business will be more than happy to troubleshoot faulty PC boards and make any necessary repairs, as this will both cut down on waste and the expenses associated with warranty replacements.
If you answered "no" to any of these questions, it's time that you start looking for a new electronic contract manufacturer. Don't ever settle for anything less than the best - the quality and success of your business depend on it.