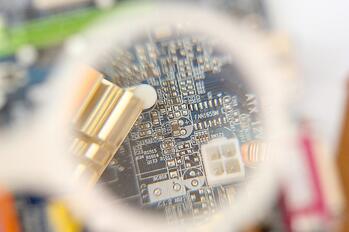 It's not uncommon for small to midsize electronics companies to seek out the assistance of a contract manufacturing vendor as a means of reducing the time, costs, and other burdens associated with the production of PC boards. Contract manufacturing businesses exist all throughout the world, providing companies like yours with many options. Unfortunately, while many offshore contract manufacturers offer lower prices than their American competitors, the quality of their boards are often subpar. But what is it, exactly, that makes American businesses better and sets them apart? This post will take a deeper look at why you should only consider partnering with an American manufacturing service.
6 Reasons to Hire American Contractors
1. Consistent Training & Education
Hiring an overseas contract manufacturer can be risky in that there's no guarantee of the training, knowledge, and experience of the vendor that you select and its employees. Offshore businesses often do not follow the same vocational education and training patterns as we do in the United States. This can lead to confusion and inconsistencies in the quality of your boards. As a result, it's smart to stick with a contract manufacturer that is housed in the United States.
2. Adherence to Quality & Standards
Another major issues with giving your business to a foreign contract manufacturing service is that they may not comply with the industry standards that have been set for here in the United States. This can significantly compromise the quality of your products, reducing efficiency, effectiveness, and longevity. Your customers will be disappointed, and you could even get yourself in trouble for not adhering to industry standards and regulations.
3. Focus on Safety
One of the primary reasons that so many offshore contract manufacturers have the ability to charge their customers less money for PC board assembly is that they cut corners and make use of counterfeit parts. Doing so can actually create safety issues with the board's operation, and can negatively impact the performance and safety value of the products that you sell. Ultimately, this could lead to expensive product recalls and even lawsuits. To avoid disastrous problems like these, it's in your best interest to seek out an American contract manufacturing service that only makes use of superior board components and is concerned about product safety.
4. Employee Wellbeing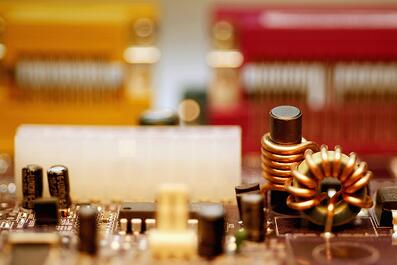 Here in the United States, we have laws in place that protect employees and their rights to fair treatment, safe conditions, and fair wages. Unfortunately, there are still many foreign countries who do not uphold these same standards. Employees are subject to harsh work conditions without being properly compensated, and in some cases, the work environment is unsafe. It's best not to associate yourself with these types of businesses, as it can damage your company's reputation.
5. Product Durability & Longevity
In order for your customers to be satisfied with your products, they need to not only perform the functions that they are intended to perform, but they must do so for the long run. Poor craftsmanship, low quality parts, a lack of training, and a failure to follow industry standards can yield low grade boards that will not last for very long. American-made products are much more durable and withstand the tests of time.
6. Commitment to Products
If a customer's board starts to experience performance issues or malfunctions, can you feel confident that your contract manufacturing company will back up their product and help you to correct the problem? Many foreign companies simply crank out the boards without offering any fulfillment services, and in some cases, don't even send out the original design specs. A good American company will troubleshoot boards and make any necessary repairs.
After all has been said and done, it should be clear that you really can't put a price on quality. While you may initially pay less for an offshore contract manufacturer, the shoddy craftsmanship and counterfeit parts will cost you in the end.