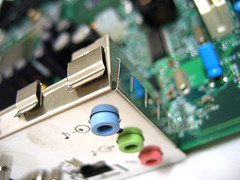 Successful EMS companies have Risk Management Plans. By establishing a proactive risk management process and performing regular risk monitoring activities, your company will be able to identify potential problems early and develop and present mitigation options to your customer.
It is important to develop a Risk Management Plan (RMP) which will define the specific risk management approach, roles and responsibilities, tools, data, and cost to effectively manage risk for the project. The RMP will detail the process used to identify, analyze, document, track, mitigate, and report contract risks. This risk management methodology provides a structured and thorough approach to overall risk management planning and mitigation execution. Risk factors should be documented through a risk management log and continuously conduct extensive analysis to minimize adverse effects on cost, process and schedule. Risks that may have highly-adverse negative impact on the customer are considered major risks (cost, process, and schedule). These major risks are typically identified through quoting activities and new product introduction. When an order is accepted which carries a major risk, the risk is managed through the risk management log, which identifies the program impact, risk area, response strategy, and contingency plan.
All other "routine" risks to the successful execution of the project and/or products are mitigated by the performance of daily business activities and defined operating procedures. Risks pertaining to fraudulent/counterfeit parts are managed according to the Counterfeit Components Mitigation Procedure. Objective evidence can be found in databases such as, but not limited to, Defect Tracking, Jobs in Jeopardy, Released Production Report, and others. These routine risks are not managed through the risk management log, but as a part of our routine supply chain process.
Assessment of Major Risks
Cost: Products with a material cost concentration [% of Cost of Goods Sold] over 70% will have a risk mitigation plan.
Process: Projects requiring specialty equipment or compliance with a standard new to your company should have a risk mitigation plan.
Schedule: Any program with high visibility or financial penalties due to a component with a long lead time or high visibility due to its dependency on a critical project for the customer should have a risk mitigation plan developed after order receipt and initial communication of long lead components and schedule impact.
Mitigation of Major Risks: The risk will be identified through the risk management log. Response strategies and contingency plans are reviewed and updated throughout the project or until closed. Examples of major risks that should be assessed and mitigated include:
Counterfeit mitigation – Develop a robust counterfeit mitigation process that includes the use of only Original Component Manufacturers (OCM) parts or their authorized distributors, and compliance with AS5553.
Bare Printed Circuit Boards – Develop an internal Approved Vendor Listing (AVL) for the manufacturing of printed circuit boards (PCB). This AVL should include an onsite audit process and ongoing systematic performance monitoring of the supply base across all PCB technologies.
Component Obsolescence – Your company should closely monitor end-of-life (EOL) notifications at the component level to communicate with your customer base and assist in identifying suitable fit, form, and function replacements for presentation to your customers for engineering consideration. Along with EOL notifications from the supply base of the major authorized distributors for electronic components, it is a good idea to invest in the IHS Markit toolset. IHS Markit provides proactive and actionable component obsolescence management and intelligence by forecasting years to end-of-life using advanced lifecycle algorithms. IHS Markit has created algorithms that accurately forecast obsolescence for millions of electronic components.
Quarterly Market Conditions Reports - Your company should also be proactively looking ahead at component lead times by utlizing a Market Conditions Report such as one distributed by Future Electronics.
About Zentech: Zentech Manufacturing, Inc. is a privately held, engineering-driven contract manufacturer specializing in the design and manufacture of highly-complex electronic and RF circuit cards and assemblies.The company has facilities in Baltimore, MD (headquarters) and Fredericksburg, Va. and maintains several key certifications, including ISO 9001:2015, ITAR (US State Dept.) and AS9100 (aerospace). In addition, Zentech is a certified IPC Trusted Source supplier for Class 3 mission-critical electronics, and the company is IPC J-STD-001 Space Addendum QML certified.