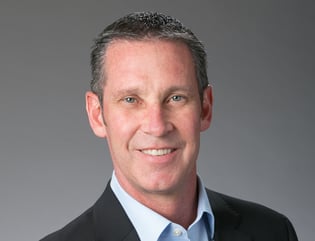 Zentech Manufacturing's Board of Directors has appointed Michael D. Buseman as President and CEO. Mr. Buseman's official start date will be Monday, April 10, 2023, at which time he will succeed Zentech's current President and CEO, Steve Pudles, who will remain with the company as an advisor and board member.
Mr. Buseman is a seasoned leader with over 30 years of experience in electronics contract manufacturing, component distribution, and the technology sector. Most recently, he served as Chief Operations Officer of Benchmark Electronics, Inc., a Tier 1 publicly traded EMS company. Through a focus on operational excellence and deep customer relationships, he was responsible for delivering manufacturing and supply chain solutions to customers within a worldwide network and team of over 20 locations.
Mr. Buseman holds a Master of Business Administration from the University of St. Thomas in Minnesota and a Bachelor of Science in Mechanical Engineering from South Dakota State University.
"I am honored to have the opportunity to lead Zentech and to join an outstanding leadership team and talented organization of professionals," said Mike Buseman. "These are extraordinary times for US manufacturing, and I am excited about our next stage of growth. Together with the team, we will continue to partner with our customers as a trusted source to deliver their mission critical manufacturing solutions. There are many opportunities ahead and we will double-down to drive even higher performance for our customers, our employees, and our stakeholders."
About Zentech:
Zentech Manufacturing, an EMS company, is primarily focused on the defense, aerospace, and medical industries, specializing in highly complex electronic and electromechanical assemblies. The company has locations in Baltimore, MD, Richardson, TX, and Bloomington, IL and maintains key certifications which include ISO 9001:2015, ITAR (US State Dept.), AS9100 (aerospace), and ISO 13485 (medical). In addition, Zentech is a certified IPC Trusted Source supplier for Class 3 mission-critical electronics, is IPC-1791 Trusted Assembler certified and IPC J-STD-001 Space Addendum QML certified. In January 2023, Zentech received the Stan Plzak Corporate Recognition Award from the IPC.