After years of struggles, the electronic manufacturing service industry is making a huge comeback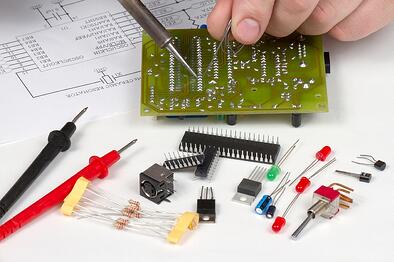 in America - and business is booming. As the consumer market becomes more and more dependent on smart electronic devices, those working within the high-tech sector can expect to be kept extremely busy. And with the United States and other countries around the world beginning to really emerge from the recession, the growth in this area will only continue.
So what does this mean, exactly, for your business? What can you expect from this shift in the overall outlook for the electronic manufacturing services industry? By delving into the topic a little bit deeper, it's easy to see that the benefits are many.
4 Ways that a Booming Electronic Manufacturing Services Industry can Benefit You
The fact that the electronic manufacturing services industry is picking up should be very exciting news for those who are involved with this particular sector of the American marketplace. Small to mid-sized electronics businesses can expect to enjoy numerous advantages as the direct result of a flourishing market. Here's a look at 4 of the biggest perks that electronics companies can expect:
1. Creative Inspiration
With such a strong focus on the evolution of today's technologies, there has never been a more exciting time to work within the electronics industry than right now. Designers and engineers can allow their creative juices to flow freely, as they work up exciting new concepts and schematics for their customers. With each new product that hits the market, additional doors are opened for industry professionals to experiment and embrace brand new opportunities. This means that more and more electronics workers are learning to think outside of the box and imagine something totally different and revolutionary. The sky is truly the limit.
2. Innovative Processes
Technological advances are also creating a need for electronic manufacturing services industry professionals to develop new, innovative processes for designing and developing products. Although devices are becoming more and more advanced, they are also continuing to grow smaller, more compact, and more lightweight. This can present certain design and construction challenges for manufacturing companies. In order to allow technologies to continue to grow, industry professionals are coming up with solutions that simplify manufacturing processes, making it possible for designers to be even more creative with their concepts, and allowing electronics companies to save time and money during product development.
3. Increased Orders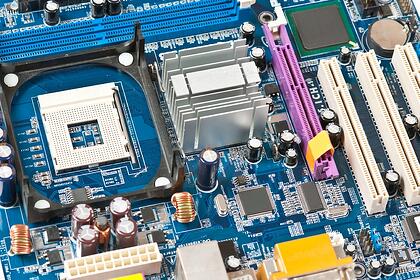 One of the most obvious benefits of a booming electronic manufacturing services industry is that it creates a huge influx of new orders and business for electronics companies. And because the industry is now making its way back to American soil, this creates even more exciting opportunities for U.S. based businesses. Consumers who are looking to buy American products will turn to companies like your own for handling their needs. The increased volume of work, paired with the reduction of production costs will help businesses in our own country to thrive on an economical level once again.
4. American-Based Partnerships
The fact that the electronics design and manufacturing sector is doing so well in the United States means that American companies can take advantage of the ability to forge strong partnerships with other American companies. The businesses which supply system components and parts will have the ability to connect with electronics companies and manufacturing services, offering units that comply with industry standards while being very reasonably priced. Electronics companies will also have the option to reach out to contracted electronic manufacturing service (EMS) providers for assistance in handling their increased workloads. These American EMS companies can further improve product efficiency and quality, while reducing costs.

Although the electronic manufacturing services industry is not quite fully restored to its pre-recession glory, it is certainly headed in that direction - and very fast. Be sure to take advantage of this exciting time and allow your business to reap the benefits of this turnaround.