Recent Posts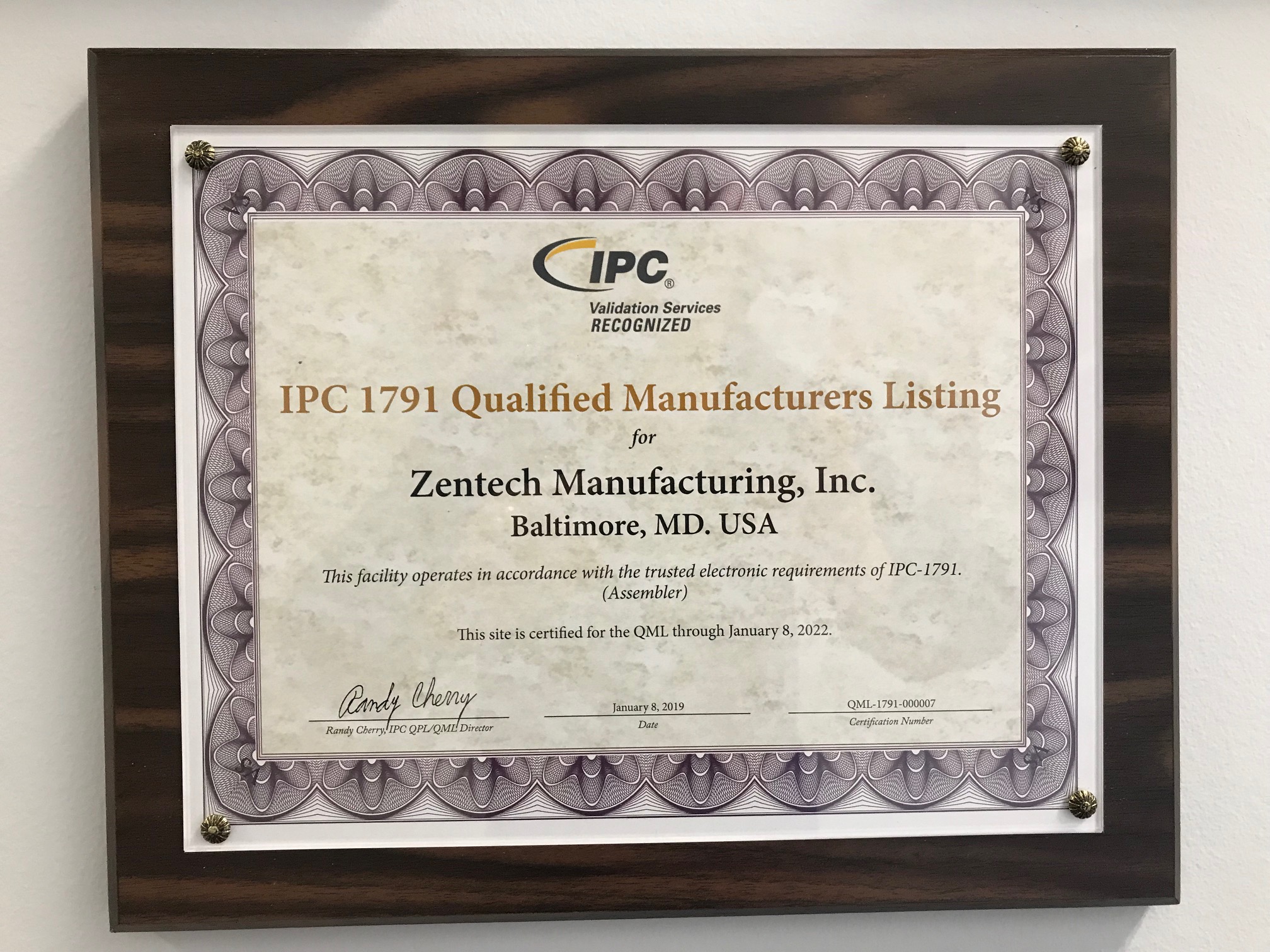 Zentech is pleased to announce that it has earned
IPC-1791 Qualified Manufacturers Listing and is designatedas a Trusted Assembler.
As detailed in the recent iConnect007 column by John Vaughan of Zentech, The Fourth Pillar of Defense Acquisition: Cybersecurity, IPC-1791 is a new certification program created by IPC in response to several DoD initiatives, including NIST 800-171 and DFARS requirements for EMS companies supplying the DoD.
IPC-1791 outlines requirements, policies and procedures for printed board design, fabrication and assembly organizations and/or companies to become trusted sources for markets requiring high levels of confidence in the integrity of delivered products. Specific requirements
underpinning IPC-1791 include AS9100D certification, NIST 800-171 compliance, and other quality, supply chain risk management (SCRM), security and chain of custody (ChoC) protocols.
Read More
Topics: Certifications